How to Get A Free License of FlixiCam
FlixiCam Inc. offers the most professional and powerful Netflix Video Downloader to help users download and save Netflix videos to both Windows and Mac computer for offline playback. Want to get a free license of FlixiCam? Simply write 1 review or make a video of our product and then put it on your own website, Facebook, Trustpilot, or likewise, you'll qualify for a Free License for one month or even one year. Don't hesitate! Read the following requirements, write immediately, and get the FREE License now!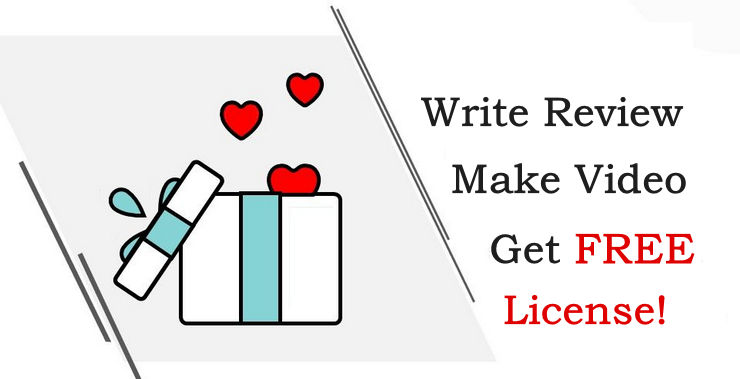 1. About the Review:
The review would be more than 300 words.
The review should be written by yourself. Copy in any form from our site or other site is unacceptable.
At least one link to our product home page or download page should be included.
Below are our acceptable sites for writing a review:
| | | |
| --- | --- | --- |
| Your own website/blog | trustpilot.com (search FlixiCam) | facebook.com |
| twitter.com | instagram.com | reddit.com (Karma over 500) |
| stackoverflow.com | quora.com | alternativeto.net |
| wikipedia.org | stackexchange.com | wikihow.com |
These sites are not acceptable: blogger.com, blogspot.com, wordpress.com, tumblr.com.
Be sure your fans or followers are more than 5000, and please @FlixiCam official account in your post (Facebook/ Twitter), if you try to share your view on Facebook/Twitter/Instagram.
Be sure your own website/blog can be indexed by Google.
2. About the Video:
The video is longer than 90 seconds.
At least one link to our product home page or download page should be included in the description.
The video should be uploaded to YouTube.
Never delete the review/video once you got the FREE License!
We will not provide you a license in case we find your post to be a blatant forum-spam, or if your blog is just a spam blog or is not active.
The license is for personal use only, will be blocked once we find it overused.
If your video has more than 1000 views on YouTube or your review has more than 500 words and gets more than 100 likes/shares on Facebook/Twitter/Instagram, you'll get the chance to win a free license for one year.
In general, the FREE License would be valid for one month, if you want to keep using our program, you can write more reviews or purchase FlixiCam.
>> Steps to Get the Free License:
Step 1: Try FlixiCam first, then write down your experience or make a video about FlixiCam, and share the review on any website that meets the above requirements or upload the video to your YouTube Channel.
Step 2: Send us the link of the review or the video at [email protected] with the subject "Review for FlixiCam Free License". We will send you a one-month Free license within 5 business days after verification.