[2023 Latest] How to Stream Netflix Video on Discord
Are you an avid gamer looking for ways to watch your favorite movies and TV shows while playing? Or are you someone who appreciates the convenience of streaming Netflix while chatting with friends? Either way, Discord has come up with a great solution to allow users to stream their favorite content right in a chatroom. All it takes is a few clicks on the app and you can be watching your favorite movie or show with friends, even if they're miles away! In this article, we'll explain how easy it is to get started viewing Netflix content from within Discord. Continue reading to learn all about streaming Netflix on Discord!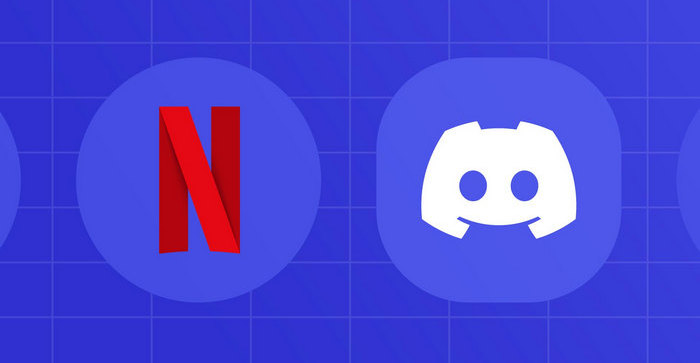 1. Why Do People Want to Stream Netflix on Discord
People might want to stream Netflix on Discord as it allows them to watch their favorite show or movie with a group of friends or family members who are not in the same location, thereby creating a virtual shared experience. Discord's screen-sharing feature enables users to broadcast their entire screen or specific windows to other participants, making it easier for everyone to watch the same content simultaneously.
Furthermore, streaming Netflix on Discord can also be helpful for people who may not have access to a Netflix account, but can join a friend's session and share the experience instead. This provides an opportunity for individuals to bond over their favorite movies/TV shows while practicing social distancing or being unable to meet up in person due to various reasons.
2. Steps to Stream Netflix on Discord from a PC
Streaming Netflix on Discord requires a Discord account and a valid Netflix subscription. here's how to do it:
Step 1: Open up Discord and create a server or choose an existing one.
Step 2: Launch Netflix in your web browser (chrome, firefox, or Edge), log into your account and start playing the show or movie you want to stream.
Step 3: Return to Discord and join a voice channel on your server.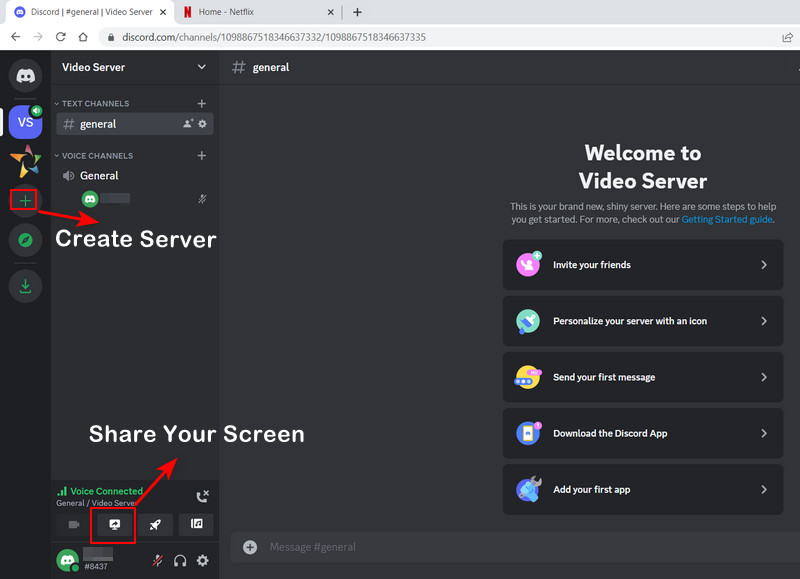 Step 4: Click on the "Share Your Screen" icon located at the bottom left of the Screen.
Step 5: A window will pop up and allow you to select which screen you want to share, just select the Netflix window from the list. Ensure that the "share tab audio" option is turned on so that the other participants can also hear the audio from the show or movie.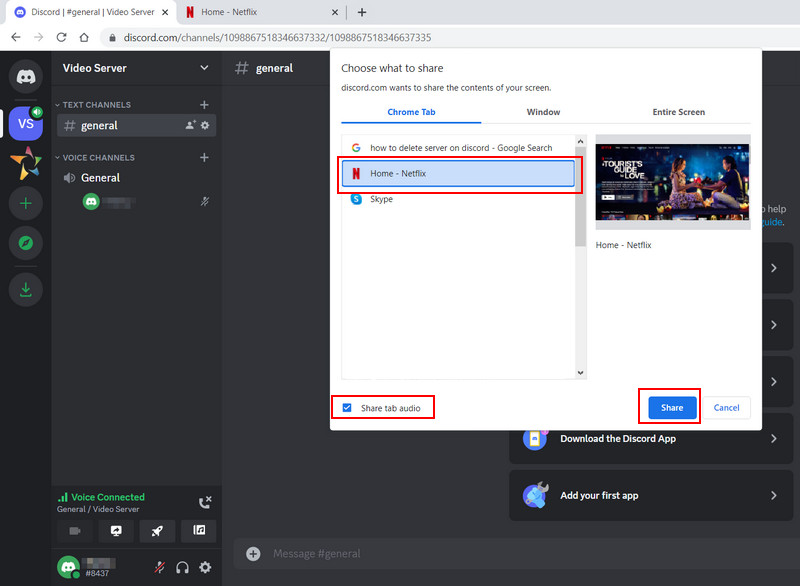 Step 6: Now you can invite and share the generated link with your friends or people that you want to watch Netflix with to start your Netflix watching party.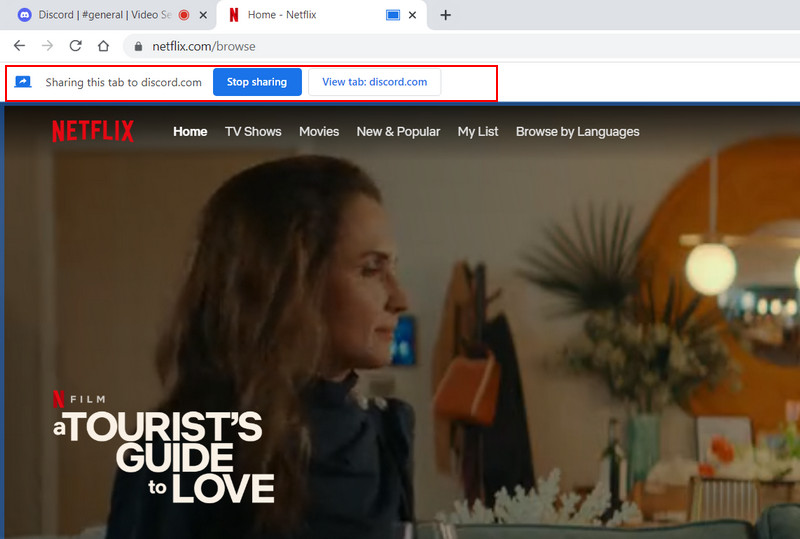 Note: Screen sharing may consume a lot of bandwidth and can lead to lag or poor video quality for the other participants. Therefore, make sure that you have a stable internet connection before attempting to stream Netflix on Discord. Also due to copyright policies, this method may not work properly in all regions/countries where Netflix restrictions apply.
3. How to Stream Netflix without the Black Screen
Sometimes, you may get a black screen instead of the actual content while streaming Netflix on Discord. Here are some possible solutions to fix the black screen issue:
Solutions to Fix Black Screen:
Check your connection: Ensure that your internet connection is stable and strong enough to stream videos on Discord without buffering. If your connection is slow or unstable, it can cause a black screen on your Discord stream.
Adjust your video settings: Check your video settings on Discord and ensure that they are set to the recommended resolution and frame rate for streaming videos. You may need to adjust the settings if they are too high or low.
Update your browser: Make sure you have the latest version of your browser installed on your device. Outdated versions can cause issues with streaming videos.
Clear your cache: Clearing your cache and cookies can also help to fix the black screen issue on discord. Go to your browser's settings and clear your cache and cookies.
Disable hardware acceleration: Some users have reported that disabling hardware acceleration on their browser has helped to fix the black screen issue on discord. To do this, go to your browser's settings and disable hardware acceleration.
Use a different browser: If none of the above solutions work, try using a different browser to stream Netflix on Discord. Sometimes, certain browsers can cause issues with streaming videos.
Restart your computer: Restarting your computer can sometimes help to fix the black screen issue on discord. This can help to clear any temporary glitches or errors that may be causing the issue.
Hopefully one of these solutions will help you to fix the black screen issue while streaming Netflix on Discord!
4. Alternative Way to Share Netflix Video with Friends
Apart from sharing screens on Discord, you can also save Netflix movies and shows as local files and share them with your friend. This doesn't require sharing your account, all you need is to download content in MP4 format with FlixiCam. It is the top-rated video downloading tool in the market, capable of storing any title from Netflix to your computers with HD quality, multilingual audio tracks, and subtitles kept. After downloading, the content will be saved as .mp4 or .mkv files, which makes it easy for you to share them with your friends. Just download the app for a try:
Store Netflix content locally without installing the Netflix app.
Output videos in MP4 or MKV format.
Keep 5.1 audio, FHD quality, multilingual audio tracks, subtitles.
Three subtitle modes enable you to watch them on any device with subtitles displayed.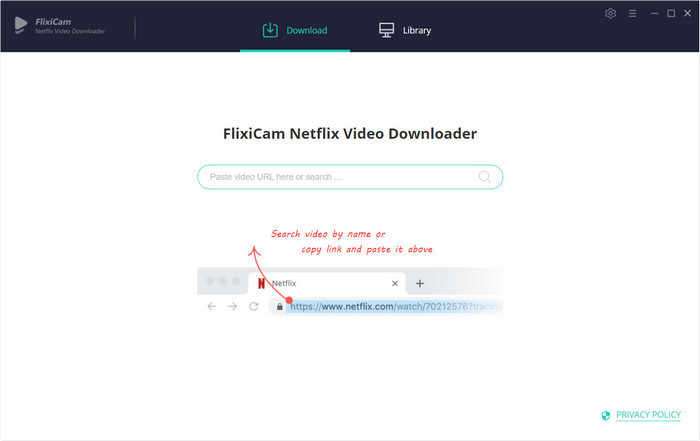 Conclusion
It can be tricky knowing how to stream Netflix on Discord, but with the right information it becomes much simpler. By following the steps outlined in this blog post you can make your Discord experience even more enjoyable by bringing the best of both worlds to one convenient place. Now, grab some popcorn and settle in for a night of streaming together with your friends. Who knows, maybe you'll discover some new movies or shows in the process! Ultimately, it's up to you how you take full advantage of this feature; all it takes is a bit of creativity and imagination. So get out there and share that binge-watch worthy content!