2023 TuneBoto Amazon Video Downloader Review
Amazon Prime Video is a popular video streaming service worldwide. It not only enables members to stream its large content library online, but also offers offline viewing for its video content, which means you can download shows and movies to your device so you can watch them even when there is no internet access. However, the download feature is available on limited devices.
With that in mind, we'll be introducing a professional Amazon Video downloader -- TuneBoto to help you save and store your favorite shows anytime and anywhere. The tool makes it easy to download Amazon videos as .mp4 files with just a few clicks of your mouse. Once downloaded, you can feel free to transfer the downloads across devices and watch them offline. Reading on to know more? Let's dive right in!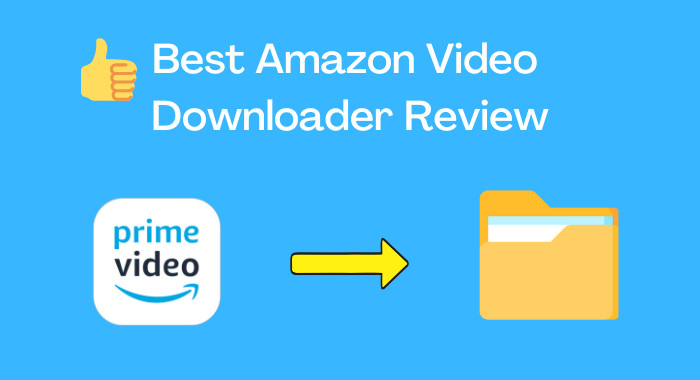 What is TuneBoto Amazon Video Downloader?
TuneBoto Amazon Video Downloader, developed by TuneBoto, is an exceptional software that not only provides a Prime Music Converter but also excels in the field of video downloading. This versatile tool is specifically engineered to facilitate Amazon users in easily downloading content from various Amazon platforms such as Amazon.com, Amazon.co.jp, PrimeVideo.com, and more. The downloaded content can be saved to a specified directory in high-quality MP4 format, while also extending support for MKV format, thus ensuring lasting preservation in your personal video collection.
Features of TuneBoto
Download Amazon videos in MP4 or MKV format:

No matter the rented, purchased Amazon videos or content from Amazon Prime, TuneBoto can download them in MP4 or MKV format.

Retain multilingual audio tracks and subtitles

: It allows you to choose audio tracks and subtitles in many languages to download. 5.1 audio is supported.

Offers two video codec options - H.264, and H.265

: H.264 is widely accepted by most devices, H.265 gives you higher quality while using less bandwidth.

Save subtitles as editable SRT format:

There are three subtitle encoding modes, among which External subtitles enables you to save subtitles in SRT format.

No need to install any extra plugins:

It is integrated with the Amazon website, you do not need to install any additional apps or plugins, including the Prime Video app.

Device requirements::

computers running Windows 11/10/8/7 and macOS 10.15 - 14.
Is TuneBoto Free or Paid?
TuneBoto Amazon Video Downloader provides a free trial version with certain limitations. The trial version allows users to download up to 5 minutes of each video, offering them the opportunity to test its features. To access the full version and unlock all restrictions, users are required to purchase a license. Two subscription options are available: a yearly subscription priced at $49.95 and a lifetime subscription priced at $99.9.
To acquire the full version, users can easily proceed to the order center, click "Buy now," and follow the simple purchasing process. Once completed, users will promptly receive a license to lift all restrictions and enjoy the software's complete functionality.

Tutorial: How to Use TuneBoto to Download Video
Below we will show you the complete guide to downloading movies and TV shows from Amazon with TuneBoto.
Step 1. Sign in with Amazon Prime
When running TuneBoto for the first time, ensure to select the correct site according to your region. Afterward, click "Sign In" to access the login window. The program requires a valid Amazon account to access the Amazon library and initiate downloads. Here are the designated sites for specific regions:
United States users: Choose "amazon.com"
Germany users: Choose "amazon.de"
Japan users: Choose "amazon.co.jp"
United Kingdom users: Choose "amazon.co.uk"
France, India, Canada, and other regions or countries: Select "primevideo.com"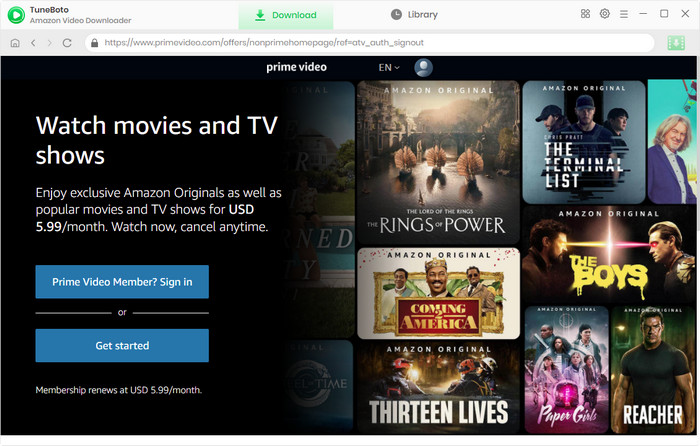 Step 2. Search for Amazon Videos
Similar to how you would navigate the official Amazon site, simply type the video name or relevant keywords in the search bar.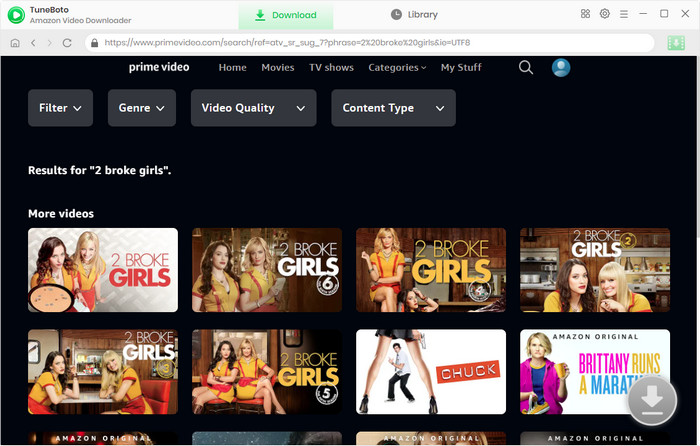 Step 3. Select Audio Track and Subtitle
Click on the thumbnail of the desired video, and the download icon will become active. Tap on it to access the advanced download window, where you can choose the season (under the video name) and episode. You also have the option to download an entire season. Click the "Advanced Download" button to proceed.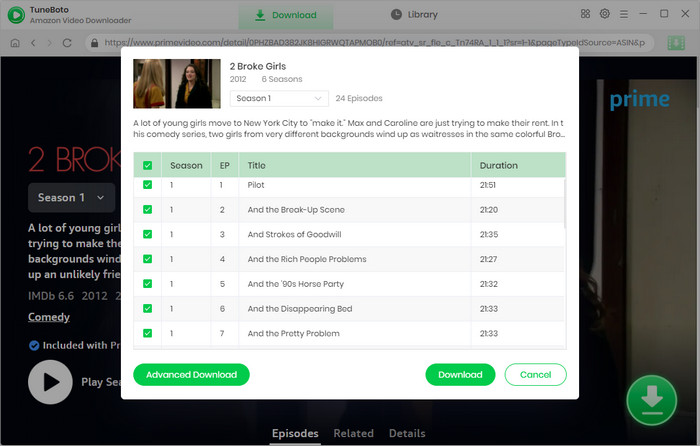 Step 4. Start to Download Amazon Videos
Once all selections are made, click "Download" to store the videos on your devices within minutes. With the latest hardware, the download speed can reach up to 10X faster than the previous version.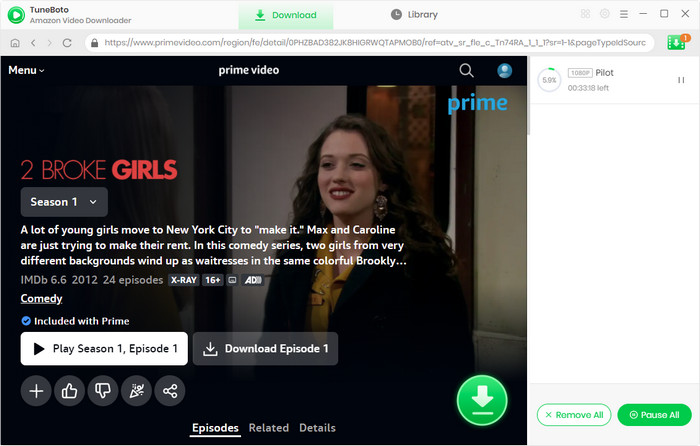 3. FAQ about TuneBoto Amazon Downloader
Will the Downloads by TuneBoto Expire?
After downloading, all Amazon videos will be saved in MP4 or MKV format on your computers. Both formats are widely supported by a majority of devices, meaning that you can keep them forever with no worry about your subscription, and transfer them to other devices for playback. You will actually own your downloads!
Is It Safe to Use TuneBoto?
Yes, TuneBoto is safe to use. The software is developed by a reputable company and is designed to comply with legal and ethical standards. It does not contain any malicious software or malware that could harm your computer. Additionally, TuneBoto does not interfere with the normal operation of your Amazon account or violate any terms of service. As long as you use the software in accordance with its intended purpose and adhere to Amazon's terms of use, TuneBoto provides a safe and reliable solution for downloading Amazon videos for offline enjoyment.
Can I Free Use TuneBoto?
Certainly, TuneBoto occasionally offers a "Write Review to Win Free License" activity, providing users with the opportunity to participate. By engaging in this activity, users can download the app, test its features, and subsequently share their reviews on selected sites. Through this process, participants have the chance to win a free license for the software. For additional information and specific guidelines regarding this activity, it is recommended to visit TuneBoto's official website for more details.
Wrapping Up
TuneBoto Amazon Video Downloader is a great option for downloading Amazon videos and playing them on more devices. The software is easy to use and works on both Windows and Mac computers. Just give it a shot right now!