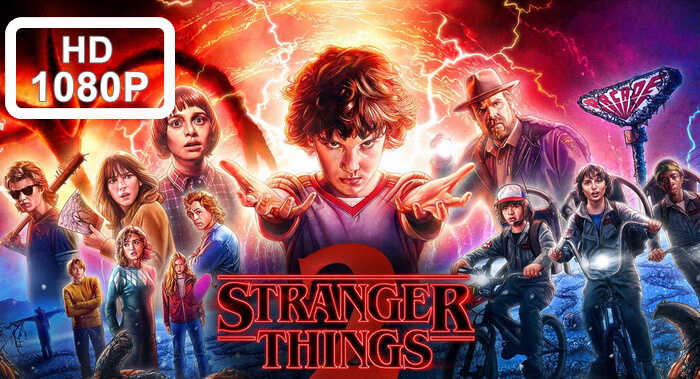 Stranger Things Full Download in MP4 (HD 1080P)
Stranger Things is beyond no doubt a phenomenal TV show, and the best Netflix original so far. This show, developed by The Duffer Brothers as a mix of investigative drama alongside supernatural elements portrayed with horror, science fiction, and childlike sensibilities, has received wild acclaim worldwide for its cast, top-class acting, music, fabulous editing, and mind-blowing special effects, etc. If you haven't watched it on Netflix yet, you really should do so right now.
Netflix enables you to download Stranger Things all episodes for offline watching. Bear in mind that, however, Netflix downloads can only be streamed on Netflix's official app with a valid Netflix account logged in. If you would like to play them on more devices without restriction, the effective and efficient way is to download Stranger Things in MP4 from Netflix. This is also exactly where Netflix Video Downloader comes in handy. Keep reading the following text where we will walk you through the exact steps to download Stranger Things whole seasons in MP4 format with FlixiCam.
Best Netflix Series Downloader - FlixiCam
Before we begin, let's take a closer look at FlixiCam. FlixiCam is a sophisticated video downloader specifically designed for Netflix. Compatible with both Windows and Mac computers, it provides the capability to download your preferred seasons of Stranger Things and enjoy them offline in high-definition quality. The speed is pretty fast, just wait for minutes, you can get your favorite content stored in MP4 or MKV format. Simply put, this Netflix Video Downloader is an essential tool that should not be overlooked.
Tutorial: Download Stranger Things Season 1/2/3/4 with FlixiCam
Next, let's learn how to download Stranger Things with FlixiCam.
Step 1. Launch FlixiCam Netflix Video Downloader
Open FlixiCam Netflix Video Downloader and sign in with your Netflix account by clicking on the red "Sign In" button. The process is the same as on the Netflix website.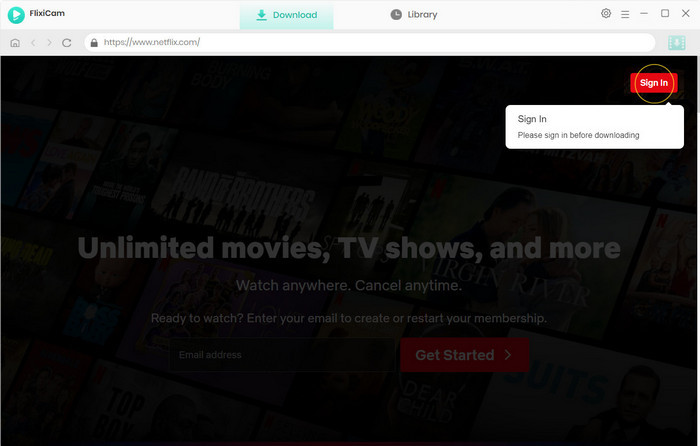 Step 2. Adjust Parameter Settings
In this step, you can choose the MP4 format from the Setting window by clicking on the Setting icon. Additionally, you can change the default output path and more.
Tips: Go to the Advanced Tab where you can select the video codec between H.265 and H.264 and enable hardware acceleration.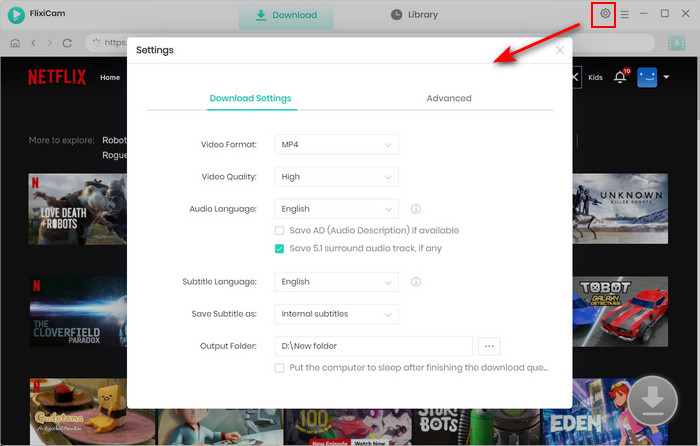 Step 3. Search for Stranger Things
Now it's time to search for the video. Simply type "Stranger Things" and the results will be listed even if you only enter part of its name. It's quick and efficient.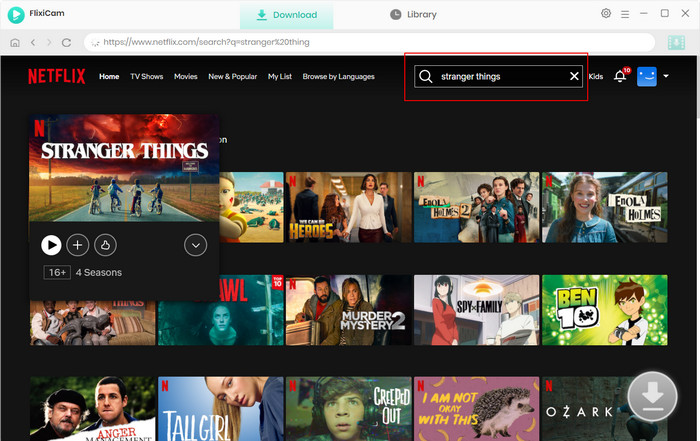 Step 4. Select Audio Track and Subtitle
Click on "Stranger Things" to watch it online. To download, click on the green download icon. A window will quickly pop up, allowing you to select the titles and seasons, as well as choose the audio track and subtitles by clicking on "Advanced Download" in the bottom left corner.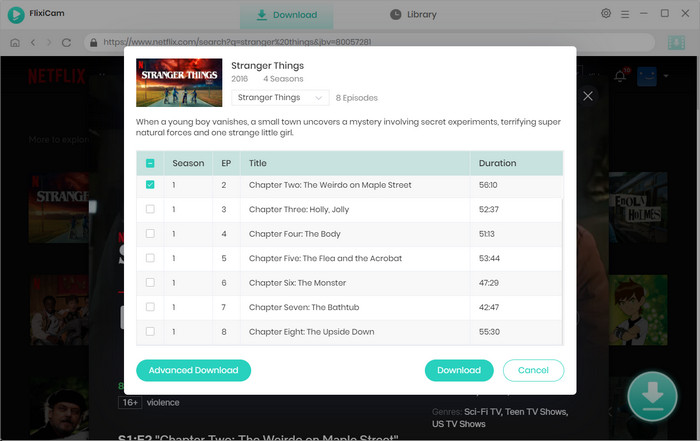 Step 5. Download Stranger Things
Start downloading episodes of Stranger Things in MP4 format by clicking the Download button.
You can also choose to download the entire season. After a few minutes, you will be notified of the successful downloads. Simply go to the Library tab to find the downloaded content. You will have long-term access to them, so there's no need to worry about expiration.
Conclusion
It is pretty easy to save Stranger Things from Netflix in MP4 format, right? All you need is FlixiCam. After downloading, you can not only play those originals on more devices without limits, but also save them forever. Apart from Stranger Things, you can also download other Netflix originals like House of Cards, Black Mirror, Dark with FlixiCam.
---