[2023 Updated] Netflix on Mac: Four Ways to Watch Offline
Netflix subscribers can stream a huge library of movies and shows on an internet-connected device, and download their favorite videos on Android, iOS, and Windows 10 & 11 devices for viewing offline. But what if you have a Mac computer? Is it possible to play Netflix videos offline on Mac?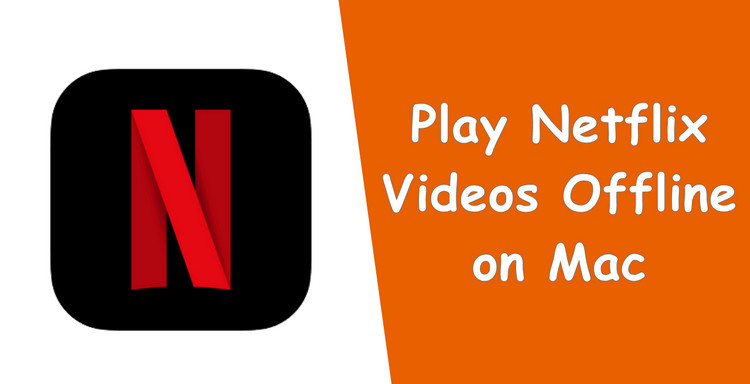 Can we download Netflix video on Mac to watch offline?
Netflix added support for offline viewing on iOS and Android back in late 2016 and expanded the privilege to Windows 11 users in 2021, but it is a shame that the download option is not available on Mac computer so far. Worse yet, there is no Netflix app for Mac. Instead, Mac users can only watch Netflix videos on the Netflix web play with a well-connected internet.
However, fret not, below we will introduce three ways for your watching your favorite title offline on Mac.
What devices can you download Netflix on?
iPhone, iPad, or iPod touch running iOS 9.0 or later
Android phone or tablet running Android 4.4.2 or later
Amazon Fire tablet running Fire OS 4.0 or later
Windows 10 (version 1709 or later) or Windows 11 tablet or computer
Chromebook and Chromebox computers using the Netflix app from the Google Play Store
Three ways to watch Netflix videos offline on Mac
Method One: Install Windows OS on Mac
Netflix enables you to download content on Windows computers, you can install Windows OS on your Mac, and then download the Netflix app and watch videos offline. Here are the steps for installing Windows OS.
Step 1: Check your Mac's compatibility with Windows OS by visiting Apple's Boot Camp support page. Back up all important data on your Mac before proceeding.
Step 2: Download a Windows ISO file from Microsoft's website.
Step 3: Open the Boot Camp Assistant app on your Mac. This app is pre-installed on all Macs running macOS 10.5 or later.
Step 4: Follow the on-screen instructions to create a Windows partition on your Mac's hard drive. You will need to allocate storage space for Windows, create a bootable USB drive with the Windows ISO file, and select the Windows language and edition.
Step 5: Restart your Mac and hold down the Option key while it boots up. This will bring up the Boot Manager screen.
Step 6: Select the Windows option to boot into the Windows installer.
Step 7: Follow the on-screen instructions to install Windows on your Mac. You will need to format the Windows partition, select the installation location, and enter your Windows product key.
Step 9: Once the installation is complete, your Mac will automatically boot into Windows. You can switch between macOS and Windows by restarting your Mac and holding down the Option key again.
Method Two: Run Netflix App on Mac Using PlayCover (M1/M2 Mac Only)
PlayCover is a third-party application that allows users to run iOS apps and games natively on their Apple Silicon Mac. Here is how to install PlayCover on Mac and stream Netflix by using it.
Step 1: Download PlayCover from the official website and install it on your Mac.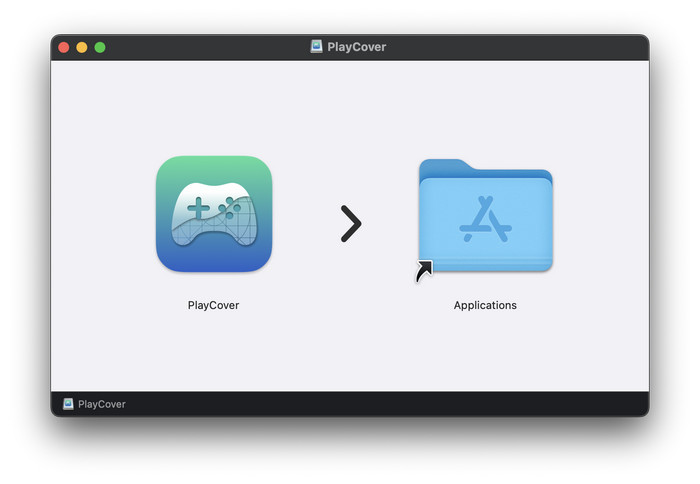 Step 2: When you first run the app you may be met with a screen asking to install Xcode Command Line Tools. Follow the indicates to install it and authenticate with Touch ID.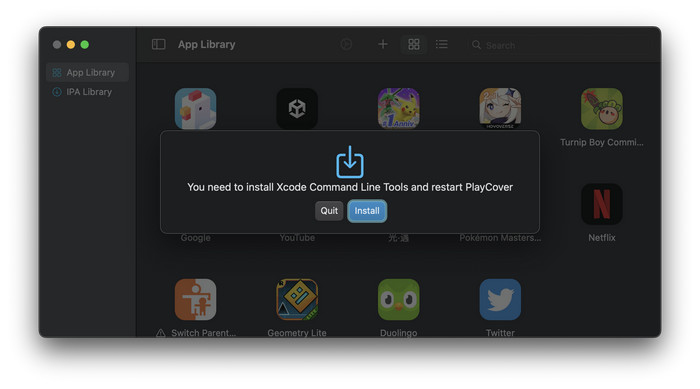 Step 3:Next, go to Decrypt or ARM Converter, and download a decrypted IPA file for the Netflix iOS app.
Step 4:Drag and drop the decrypted Netflix IPA file into PlayCover window, or click on the 'Add app' button to select the .ipa file in Finder for adding Netflix to PlayCover library.

Step 5:Open the Netflix app and start streaming on your Mac.
Method Three: Best Mac Netflix Video Downloader
In addition, the most easy way to watch Netflix content offline on Mac is to download them by using a professional Netflix Video downloader. Here you are recommended to try FlixiCam. It is a truly efficient Netflix video downloader, capable of downloading any video from Netflix no matter you are running it on Windows 11/10/8/7 or Mac computers. Armed with the most advanced video downloading core, you will be provided with the download option by simply entering the video's name or pasting the video's link.
FlixiCam impresses users not just in terms of the basic Netflix download feature, but also in terms of the output quality and fast speed. It can help you get HD Netflix videos in MP4 or MKV format with your desired audio tracks and subtitles kept, which make it possible and easy for you to watch Netflix content offline on Mac.
The most top-leading downloader that can help you store Netflix videos locally forever.

Learn more about FlixiCam >>
Next, let's follow the detailed tutorial to download Netflix video on Mac with FlixiCam. Please download FlixiCam program first before getting started.
Tutorial: How to Play Netflix Video Offline on Mac
Step 1. Run FlixiCam on Mac
FlixiCam needs to works with a valid Netflix account. So the first step is to run FlixiCam and log in to your Netflix account.
Step 2. Customize Download Settings
Now you can customize the download settings by hitting the Setting button on the upper right corner. The setting window will pop up, from where you can customize the output format, output quality, output path, audio and subtitles language, etc.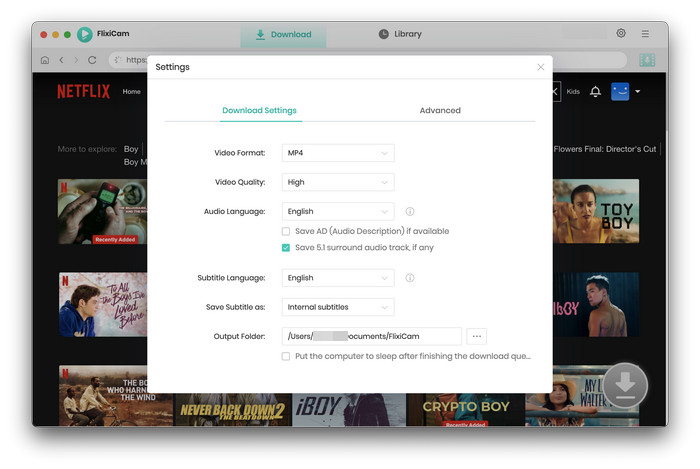 Step 3. Search Videos on FlixiCam
Please enter the name of movies & TV shows to the search box, you will see all related video soon.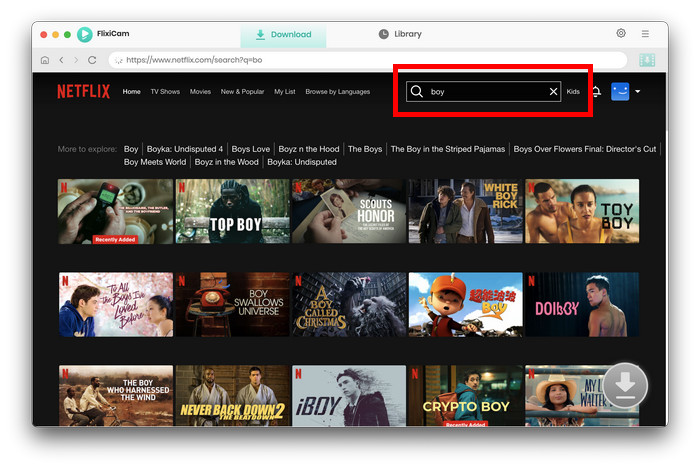 Step 4. Select Audio Track and Subtitle
FlixiCam's advanced download settings allow you to select the audio track and subtitle as needed. If you are trying to download a TV show, please hit the Download icon, followed that a window will pop up allowing you to select titles as well as seasons, and to choose audio track and subtitles by clicking "Advanced Download" in the bottom left corner. If you try to download a movie, please click the Advanced Download icon next to the Download icon to access the window.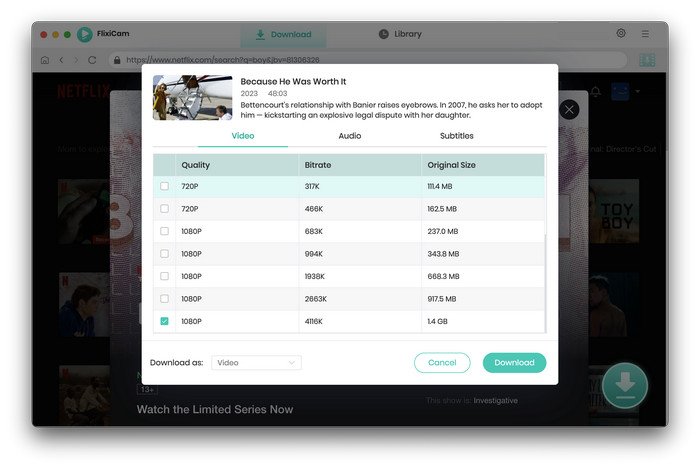 Step 5. Start to Download Netflix Videos on Mac
The final step is to tap on the Download button. After downloading, you can click on Library to find the downloads. Now all your favorite videos are saved on your Mac, you can watch them anytime.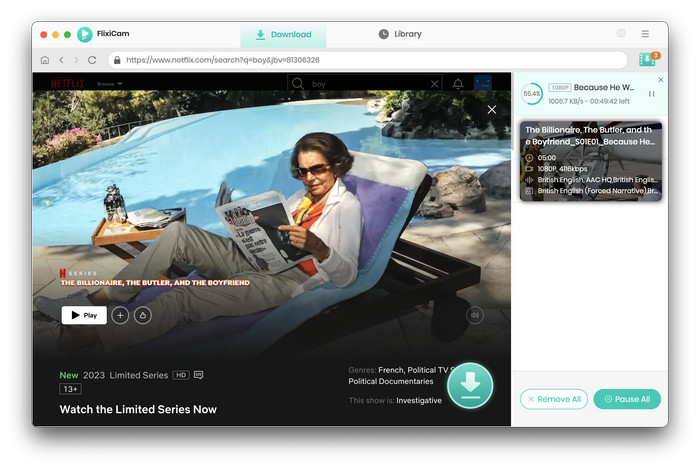 Method 4: Using Free Video Recorder
The most commonly used free audio recorder for Mac is QuickTime Player. Here are the steps on how to use it.
Step 1: Find QuickTime from Finder or Application Folder and open it.
Step 2: Click on "File" at the top-left corner of your screen, then choose "New Screen Recording."

Step 3: Click on the drop-down arrow to select the recording options, such as whether to record audio or show mouse clicks.
Step 4: Click on the red record button to start recording. After stopping the recording, you'll be prompted to save the recorded video. Choose a location on your Mac and give the file a name.
Conclusion
In short, whether you long to watch Netflix videos on some apps other than the web player or play Netflix videos offline on Mac, FlixiCam should be your standing tool. It is able to download any video from Netflix as MP4 or MKV files. With it, you can watch Netflix videos offline anywhere anytime. If you don't believe it, simply give it a try.