Top 6 Christmas Movies on Netflix
Time flies and Christmas is coming! After a whole-year of hard work, it's time to get relaxed, chill at home, and watch some movies with your beloved. Here is a recommendation of 6 Netflix movies ranging from comedy to adventure, animation to live action. There's no obscure plot among these movies, just happiness, and relaxation. If you are looking for a movie that features a holiday spirit, read on and choose one to stream or download!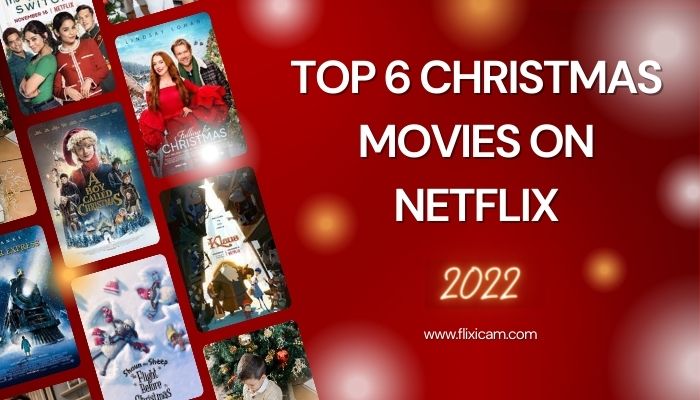 Let's take a look at a list of the 6 best Christmas movies on Netflix. Read on to know more.
Part 1. Top 6 Christmas Movies on Netflix
Here is the recommendation of 6 best Christmas movies on Netflix in 2022. Let's start.
1. Klaus (2019)
Sergio Pablos' holiday film, which received an Oscar nomination for best-animated feature, gives Santa a new origin narrative. It is about an introverted toymaker, voiced by J.K. Simmons, whose unexpected connection with a self-centered postman (Jason Schwartzman) results in a project: delivering toys to local children in the middle of the night. A bitterly divided Norwegian town in the nineteenth century ends up delighted by the act. The story tells us the truth that a simple act of kindness always sparks another one, even in the most frozen and distant place.
2. Falling For Christmas (2022)
This is a cheery, delightful movie that can make you feel the Christmas spirit. And it is also one of two Lindsay Lohan movies that will be available on Netflix exclusively for the following two years. The Lindsay Lohan comeback vehicle is about a hotel heiress who loses her memory because of a skiing accident and is taken into the care of a handsome lodge owner and his daughter as Christmas approaches. The movie is great for watching with your family on a cozy holiday.
3. The Princess Switch (2018)
The Princess Switch (Flim Series) is an American Christmas romantic comedy, including three feature films: The Princess Switch, The Princess Switch: Switched Again, and The Princess Switch 3: Romancing the Star. The Princess Switch trilogy was released exclusively as one of the must-watch Netflix Original Films during the holiday. Stacy DeNovo (Vanessa Hudgens) is an American pastry chef who enters a baking competition during the holiday in the fictional city of Belgravia. There, she meets Lady Margaret Delacourt (also Vanessa Hudgens) and is surprised that they look like twins. Then they swap identities and experience different lives, and realize that their interests are with each other's respective males after switching roles. A set of romance and adventure takes place while these two ladies switch places.
4. The Polar Express (2004)
This fantasy movie tells a story of a young kid who sees a mysterious train halt outside his window and is invited onboard by its conductor on Christmas Eve. The train is headed for the North Pole. The boy travels with a group of kids to visit Santa Claus as he gets ready for Christmas. Affected by his family, the kid is skeptical about the existence of Santa Claus at first, but after the adventure to the north pole, his belief becomes solid. Overall, this is an imaginative and creative CGI-animated film that full of Christmas spirit.
5. Shaun the Sheep: The Flight Before Christmas (2021)
Shaun the Sheep as a series designed for kids receives applause from adults as well. It is highly rated on some review sites, and it's absolutely a gem you can't miss. All it wants to do is make you laugh at Christmas. This 30-minute movie starts with Timmy going missing during a farmhouse raid to get larger stockings for the Flock. It has perfect pacing and wonderful animation, and it's perfect to watch with young and old.
6. A Boy Called Christmas (2021)
A Boy Called Christmas by Gil Kenan is best enjoyed on Christmas Eve. Young Nikolas (Henry Lawfull) travels north and tries to help his father win the prize when the king (Jim Broadbent) offers a reward in exchange for a sign of hope. And he ends up on an epic journey to an elf-inhabited city of magic with a reindeer and his pet mouse. It is about the roots of the Christmas gifts tradition. You will not only appreciate the beautiful snowy scenery, but also the charming music in this film.
Bonus: Download Netflix Movies with FlixiCam
FlixiCam is a professional video downloader that can help you download Netflix movies and series in MP4/MKV format at a fast speed. HD-quality videos will be stored on your PC forever with FlixiCam. It also supports 5.1 surround audio, which guarantees an amazing audiovisual experience. You can also keep the audio tracks and subtitles tracks in multiple languages respectively.
An impressive downloader that is well-designed to help Netflix users download Netflix movies, TV shows or more in MP4 or MKV format!

Learn more about FlixiCam >>
The way of using it is simple. Enter the name of the video in the search box or copy and paste the Netflix video's URL. All related videos will be listed. To begin downloading Netflix movies, TV episodes, and other content, simply choose the video you want to download and hit the 'Download' icon.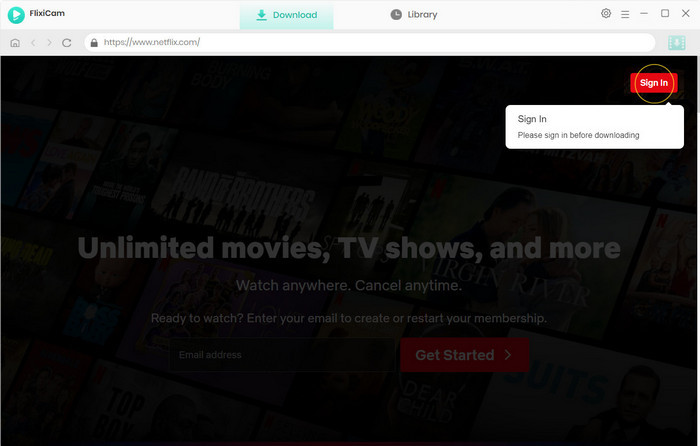 Conclusion
Hope this article is helpful to extend your watching list for Christmas. If you are a fan of one of these movies and want to save them to review every holiday, you can download them with FlixiCam so that your downloads could be saved forever on your local. You don't need to subscribe to the service month after month to stream these movies because of download limits. It's also feasible to download your favorite Netflix series with FlixiCam. 
If you want to get rid of these download limits, and binge watching all your favorite Netflix content, don't hesitate to try FlixiCam. 
---