How to Download Streaming Videos to Watch Offline
There are many reasons why you might want to download a streaming video to watch offline. Maybe you're going on a long flight and you want to have something to watch, or maybe you want to keep a copy of a video you really like. Whatever the reason, there are a few different ways to do it.
The first choice of most people is to use the streaming app to download their favorite content for offline watching. For instance, Netflix, Amazon Prime Video, Disney+, and more all offer the download capability for their subscribers to view offline. But nearly all those video streaming services have many limits on this feature. They place a limit on the number of movies and TV shows that can be downloaded at any given time, on the devices that can be used to download videos, and on the expiration time. Furthermore, some platforms like YouTube don't allow users to download content.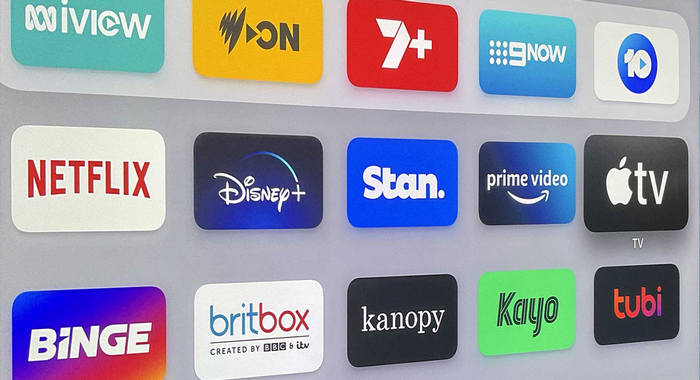 If you have any thoughts about getting rid of those limits, then you cannot miss this guide. In this post, we'll show you several wonderful tools to help you download those streaming videos to watch offline and keep the downloads forever.
1. Download Netflix Videos
If you want to download Netflix videos, the best tool to use is FlixiCam Netflix Video Downloader. This tool enables you to download videos from Netflix in high quality. It's easy to use and doesn't require any special configuration. Just enter the name of the video you want to download, and the tool will offer the download option immediately.
All the videos will be stored as MP4 or MKV files. These two formats are compatible with most of devices or players, meaning that you can share or move the downloads to other devices and watch with freedom. No worry about the audio tracks and subtitles, FlixiCam will offer several language options for you to keep multilingual audio tracks and subtitles.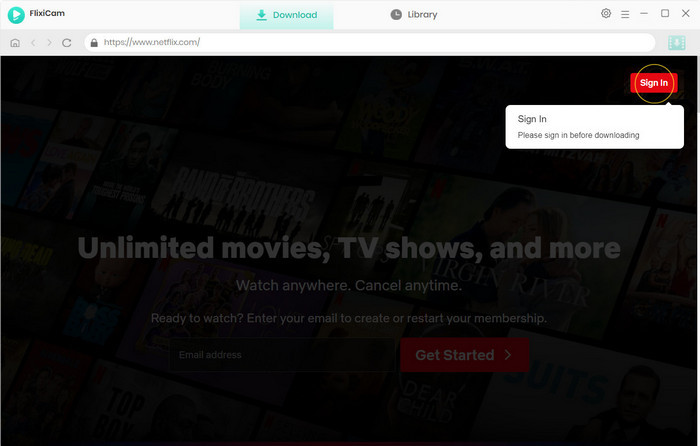 2. Download Amazon Videos
Looking for a way to download videos from Amazon Prime Video so that you can watch them offline or on any device? TuneBoto Amazon Video Downloader is just what you need! This desktop app lets you download or rip videos from Amazon Prime Video with ease. Simply enter the URL or name of the video you want to download, and choose your preferred file format and quality, click on the 'Download' button.
The app supports MP4 and MKV file formats and lets you choose the quality of the downloaded video, up to 1080P. In addition, it supports keeping multilingual audio tracks and subtitles, as well as 5.1 surround audio. TuneBoto is available on Windows and Mac platforms.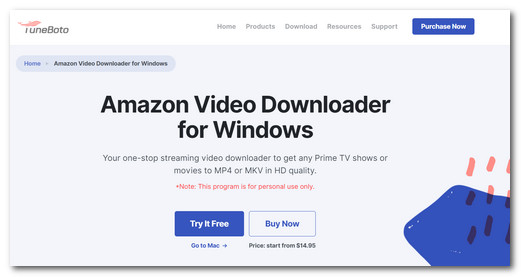 3. Download Disney+ Videos
If you're a fan of Disney+ movies and TV shows, then you need DispCam. This essential program lets you download high resolution videos (up to 720P) from Disney Plus with ease, so you can watch your favorite content offline on your Mac or PC. DispCam comes with a built-in search engine, so you can find the videos you want quickly and easily.
Plus, it provides unique features that let you save Disney Plus videos on your computer in MP4 or MKV format, retaining audio tracks and subtitles in multiple languages. With DispCam, you can keep your favorite Disney+ content close at hand forever. So don't wait – get DispCam today and start enjoying the best of Disney anytime, anywhere.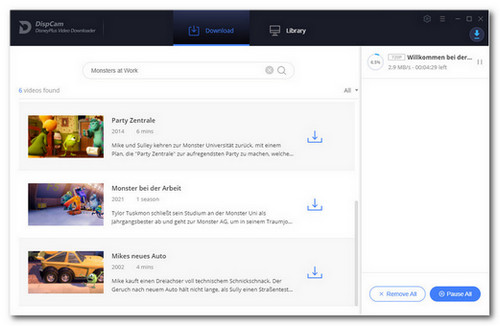 4. Free Download YouTube Videos and Music
YouTube is one of the most popular video streaming platforms with over 2 billion monthly active users. It's a great place to watch and share videos, but sometimes you want to download them so you can watch offline or on a different device. That's where Free YouTube Video Downloader comes in! This app enables users to download any video and extract music from YouTube quickly and easily. Just a few clicks and you're all set! Plus, your videos will be saved in either MP4 or MKV format, so they'll be compatible with any device. And best of all, it's totally free! There are no ad traps, no bundled programs, and no extra fees.
The most important thing is that the app also supports downloading videos from Twitter, Facebook, Vimeo and more. All these features are free. Go and give it a shot!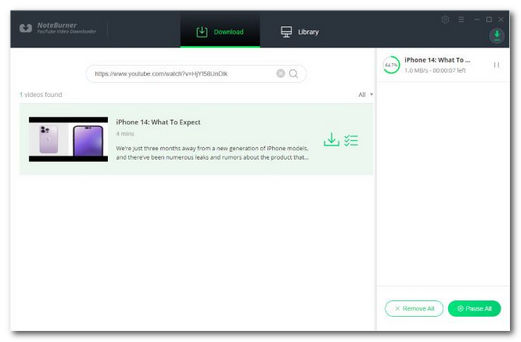 5. Download HBO Max Videos
SameMovie HBOMax Video Downloader is your key to watching HBO Max movies and TV shows offline! With this multifunction downloader, you can easily download HBO Max content as MP4 or MKV files of various sizes and qualities.
Plus, SameMovie makes it easy for you to preserve any available type and language of subtitles and audio tracks (up to Dolby 5.1 Sound), so you can enjoy your favorite shows in your preferred language and format. Whether you're at home or on the go, the SameMovie HBOMax Video Downloader is your ticket to watching HBO Max content offline - anytime, anywhere. So don't wait - get the SameMovie HBOMax Video Downloader today and start enjoying.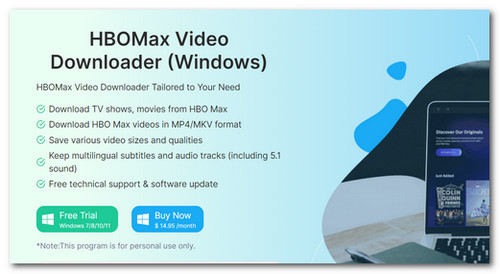 6. Download Paramount+ Videos
As a Paramount Plus subscriber, you may want to download some great movies or shows from Paramount Plus so that you can enjoy them offline or on the go. However, Paramount Plus only allows you to watch videos online and doesn't provide a download feature. That's where SameMovie Paramount+ Video Downloader comes in handy.
SameMovie is a multifunctional video downloader that enables you to download any video from Paramount Plus as local MP4 or MKV files on your computer. With SameMovie, you can choose to download videos in 1080p resolution and with AC3/EAC3 5.1 audio tracks for a cinema-like viewing experience at home.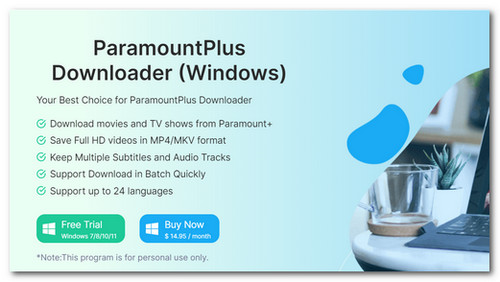 Conclusion
In conclusion, downloading streaming videos to watch offline is a great way to keep your favorite shows and movies accessible at all times. There are a variety of tools available to help you download and save these videos, and we have listed some of the best options here. So don't wait - start downloading your favorite streaming videos today!