How to Share Netflix Videos without Sharing Account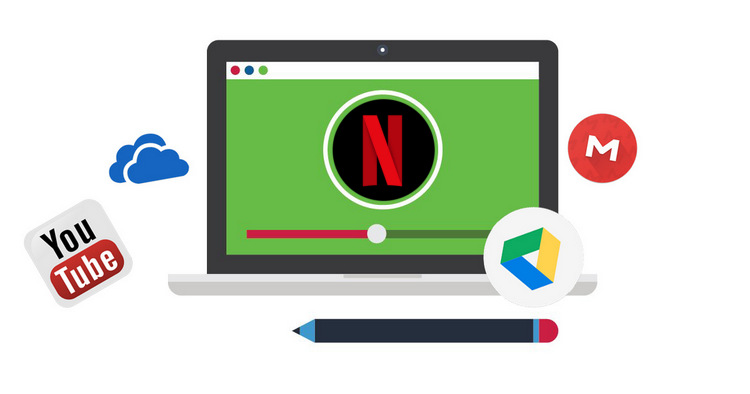 Netflix allows its members to share their accounts with households and create different profiles for each family member's needs for streaming. It should be the most straightforward way to share their favorite movies or TV shows, especially for Netflix Premium users. But what if you want to share some wonderful videos with your friends without sharing account?
Read on, below we are going to show you how to share Netflix downloads without sharing account, and list 4 sites for you to share videos with friends more easily.
Part 1: How to Share Netflix Downloads with Friends
To our knowledge, the downloaded content from Netflix can only be watched on the device you downloaded it on. So, if you want to share Netflix downloads with friends, you need to make sure the downloads have been saved in an open-source format like MP4.
FlixiCam is a perfect option if you expect to download Netflix videos in MP4 format and share them with friends. It is a professional Netflix video downloader, capable of downloading any content from Netflix in MP4 format with HD quality, multi-language audio track & subtitles kept. With its help, you can easily get Netflix videos saved on the computer and share with your friend by moving to USB drive or uploading to Google Drive.
The most top-rated downloader that can help you store Netflix videos locally forever.

Learn more about FlixiCam >>
The following is the detailed tutorial to guide you to download Netflix videos with FlixiCam. Please download FlixiCam program first before getting started.
Tutorial: Download Netflix Video with FlixiCam
Step 1. Run FlixiCam on PC and Log into Netflix Account
Run FlixiCam on Windows PC and click "Sign In" to log into your account.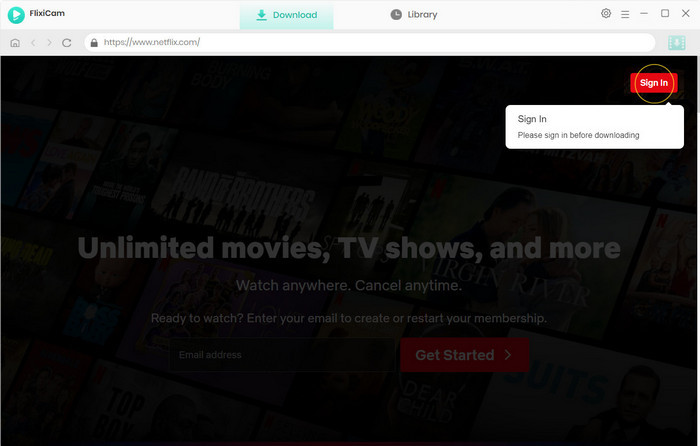 Step 2. Customize the Output Settings
Click the Setting button on the upper right corner to customize the output format (MP4 or MKV), output quality (High, Medium, Low), output path, audio and subtitles language, etc.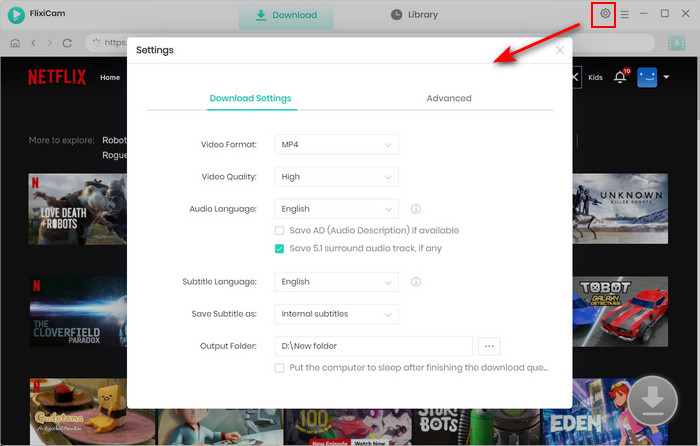 Step 3. Search Videos on FlixiCam
With FlixiCam, you can easily search for videos on the Netflix website. Simply enter the name of the video, and the program will list all the related videos.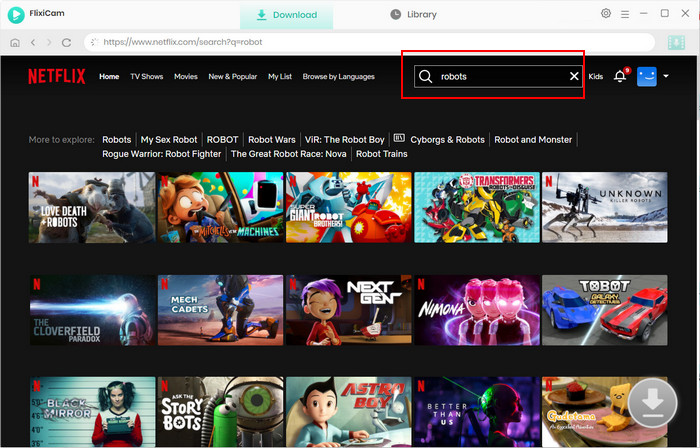 Step 4. Select Audio Track and Subtitle
To download a video, please click it first. The gray Download icon at the bottom right will then change color to green. Tap on the green icon and you'll be able to customize the season, titles, video quality, audio track, and subtitles.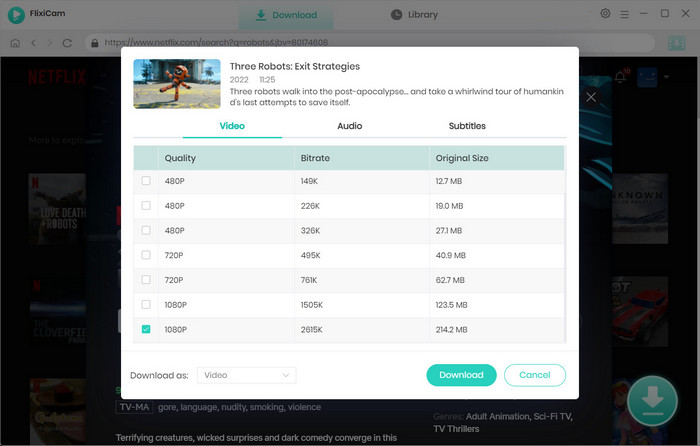 Step 5. Start to Download Netflix Videos
Simply click the Download icon, the program will start downloading the Netflix videos to the output folder. After downloading, all the videos from Netflix will be stored on computer as common MP4 or MKV files. You can share them with your friends with ease.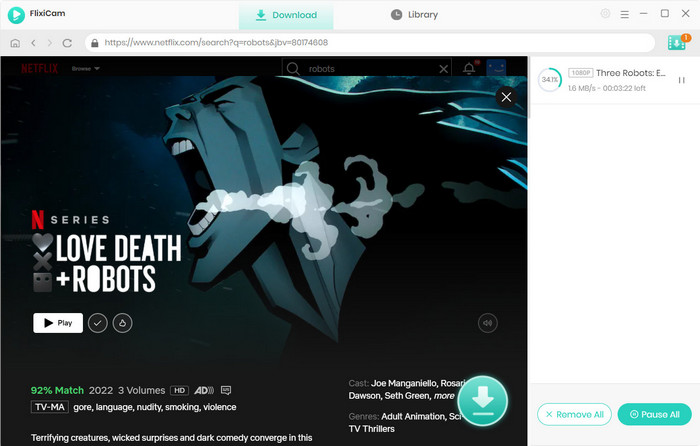 ---
Part 2: 4 Sites to Share Video with Friends Online
Even with super-fast broadband, you are not able to share some videos via email, as most attempts will end in an error message: the attachments are too large. However, it could be an easy task if you choose a suitable online sharing platform. Go ahead, below we've listed the best 4 sites for you to share videos more easily.
1. Google Drive
Google Drive is a great file storage and synchronization service developed by Google, allowing users to store files on servers, synchronize files across devices, and share files. It offers every user 15 GB of free storage. And you can also pay either a monthly or yearly payment to get more storage space. Simply upload your video to it, get the sharable link, and send the link to your friends, you can easily share your favorite videos with them.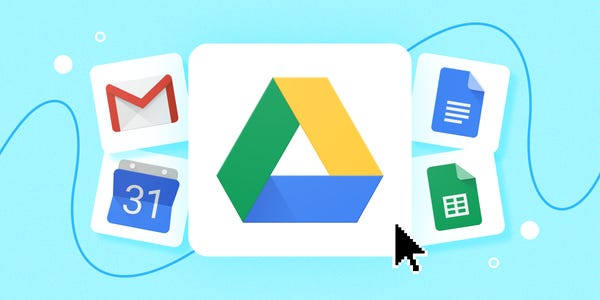 2. OneDrive
OneDrive is a Microsoft product. It offers the same service with Google Drive, letting you view and share files with friends and family. Plus, you can use it to automatically back up your phone's photos and videos. OneDrive provides users with 5 GB of free cloud storage. You can also upgrade to a Microsoft 365 subscription to get 1 TB of storage.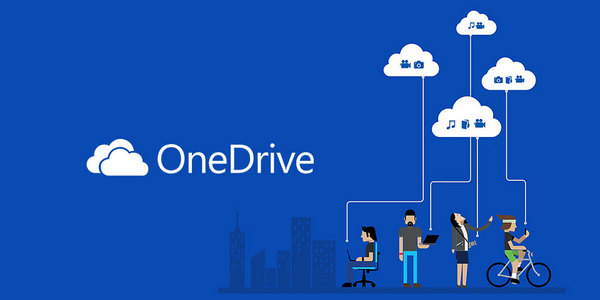 3. Mega
Compared with the above two cloud storage services, the greatest strength of Mega is its generous 50 GB free storage for all registered users. Plus, it also offers plenty of useful features like live encrypted backup, preventing you from losing any of your content. You can also share your videos securely and allow your contacts to access your videos.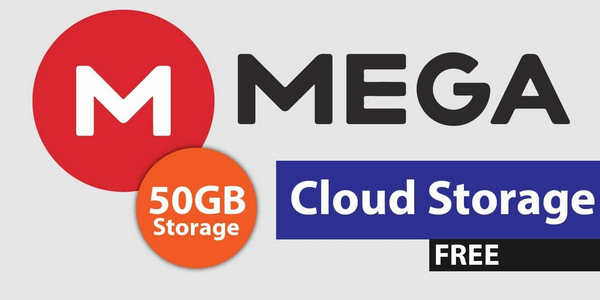 4. YouTube
Another option is to upload your video to a site that hosts videos. As the most popular video sharing site in the world, YouTube is a very easy solution for video sharing without any storage limitations. You can feel free to upload any video to YouTube and share it with your friends. The default setting of YouTube videos is "Public". But if you want to share some private videos, you can easily change the settings by choosing "Private" while uploading. A private video can only be seen by you and the users you select.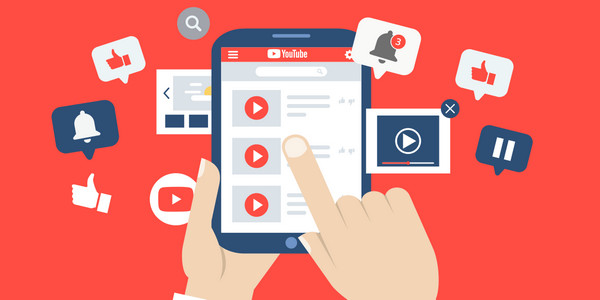 Conclusion
Now that you should have got the hand of how to download your favorite Netflix videos in MP4. After downloading, simply choose one site from Part 2, you can easily upload the video and share it with your friends. Plus, if you have any other needs for Netflix videos, such as playing offline on PS4, Windows 7, or 8 computers, FlixiCam can always provide a hand.