How to Turn off Netflix Autoplay Feature
One of the most annoying things about Netflix is the autoplay trailers. The home screen of Netflix is user-friendly, easy for users to find something to watch during their spare time. But what makes them mad is that a trailer for the show starts playing automatically whenever they hover over a selection. It can be quite jarring when the audio for the trailer starts blasting through the speakers.
Thankfully, the autoplay feature can be turned off. If you're really tired of browsing Netflix and having previews of shows you have no interest in immediately sounding off through your speakers, then below is how to turn off autoplay on Netflix trailers.
Tutorial: How to Turn Off Autoplay on Netflix
To turn off the autoplay trailers on all other devices, you need to do it on a web browser – not the app.
Step 1. From a web browser, head to Netflix website, log in to your Netflix account and select the profile. Click the menu icon > Account.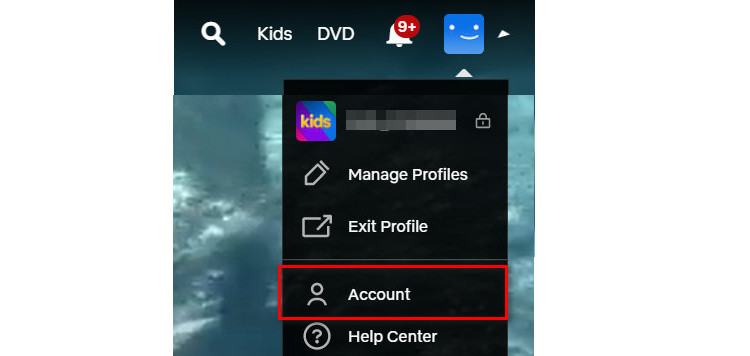 Step 2. Scroll down to the Profile & Parental Controls section. Every Netflix profile has separate language, view restrictions, autoplay settings and more, so you'll need to edit each profile individually — here, click whichever profile you want to start with.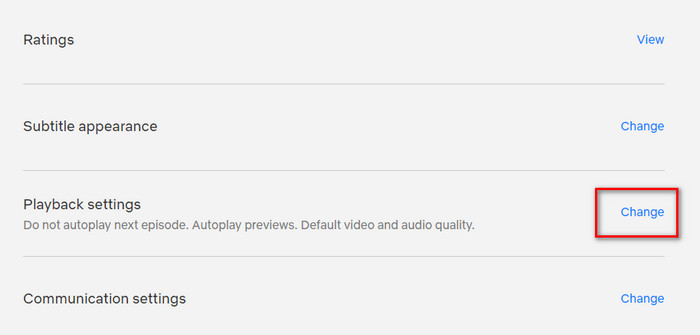 Step 3. In the list of options that appears, find Playback settings and click Change next to it.
Step 4. The first option on the page is labeled Autoplay controls and has two checkboxes. You can uncheck either Autoplay next episode in a series on all devices or Autoplay previews while browsing on all devices (or both), depending on what you want. After you do that, make sure also to click the Save button.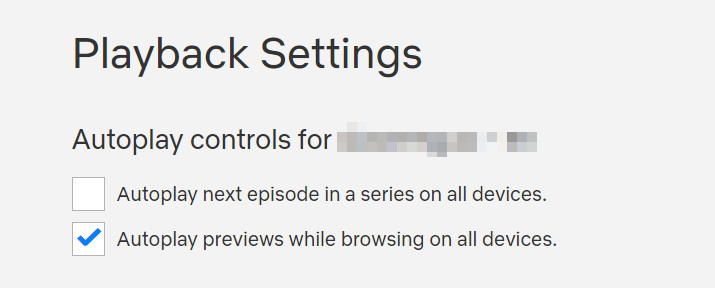 It might take a little while before the change to the setting takes effect. You can force the update by switching to another profile, and then switching back to yours to reload it. Please note, on TVs, turning off Autoplay previews doesn't stop autoplaying from the details page of a TV show or movie.
Tutorial: Download Netflix Video on Windows 7, 8 or Mac
If you want to know the download tips for Windows 7, 8 and Mac computers, check this tutorial out.
As known, the download feature of Netflix is device-limited. It is not available on Windows 7, 8 and Mac computers. If you are seeking a way to watch your favorite titles on those devices, you can turn to FlixiCam. It is a professional Netflix video downloader that is capable of downloading movies, shows, documentaries from Netflix in MP4 or MKV format on Windows 7, 8, 10, 11 and Mac computers.
Below is how it works. You can also download the program and have a try:
Step 1. Sign in with Netflix Account
The first step is to log into your Netflix account by entering any word in the search box to open the Netflix login window.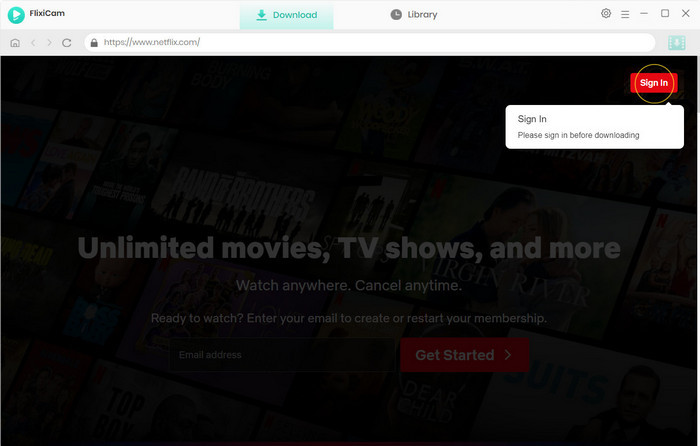 Step 2. Customize the Output Settings
Tap on the gear icon on the top-right corner to access the setting window. There you can customize the output format (MP4 or MKV), output quality (High, Medium, Low), output path, and more.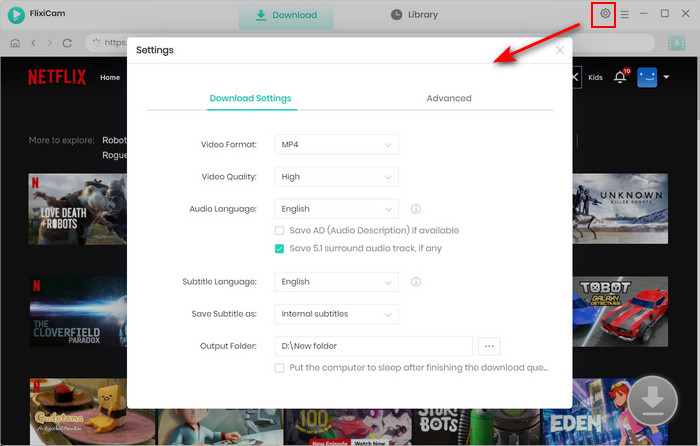 Step 3. Search Videos on FlixiCam
You can add video by entering the video's name or copying and pasting the link of videos from Netflix Web Player to FlixiCam. After entering, simply press "Enter" button on your keyboard, the program will list the video or all of the related videos for your choice. You are able to download one video or a whole season.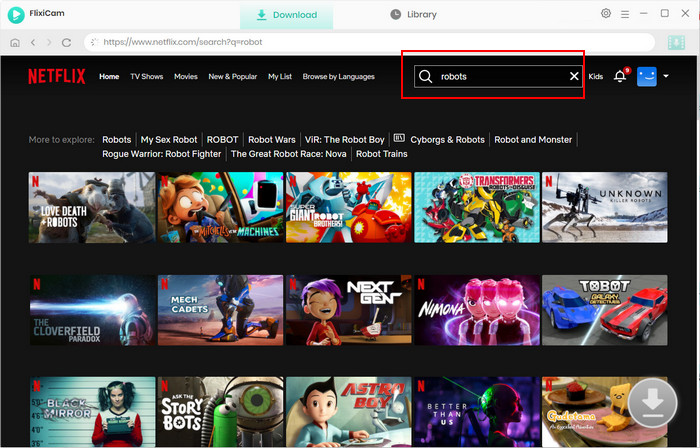 Step 4. Select Audio Track and Subtitle
FlixiCam added advanced download settings to allow you to select the audio track and subtitle as needed. For downloading a TV show, please click the Download icon, a window will pop up that allows you to select titles as well as seasons, and to choose audio track and subtitles by clicking "Advanced Download" in the bottom left corner. If you try to download a movie, please click the "Advanced Download" icon beside "Download" to open the window.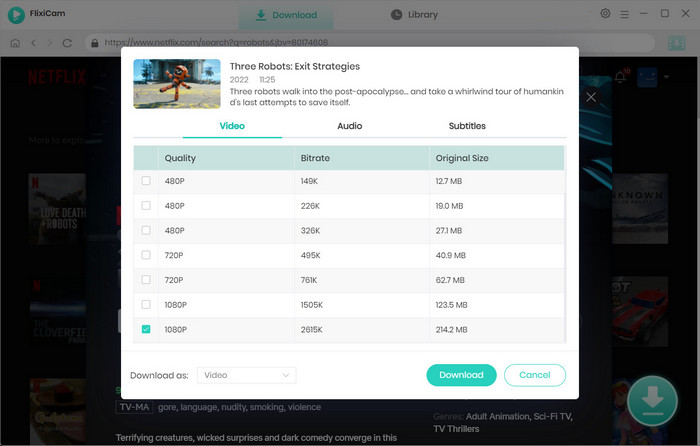 Step 5. Download Netflix Videos
After all settings are ready, please tap on the Download button, the program will start downloading the Netflix videos. Once completed, you can click on Library to find the well-downloaded Netflix videos on local drive. Now you can save them on your computer and transfer to any device for enjoying if needed.
Conclusion
The process to turn off the autoplay feature on Netflix is pretty easy. If you want to turn it on, you can also follow this guide. Furthermore, the smart downloader - FlixiCam can help you download Netflix videos and watch them offline on more devices. If you have any interest in that, simply give it a shot!