[Solved] Where Are Netflix Downloads Saved on PC?
Downloading videos from Netflix for offline viewing is a straightforward process. Simply access the menu and go to the section labeled "Available for Download." From there, you can select the desired video and click on the download icon. On the other hand, locating downloaded Netflix content on a computer may require some guidance and time. In the following steps, we will explain how to find the Netflix downloads folder on Windows 10 or 11.
Related Article: How to Find Netflix Downloads Location on Android?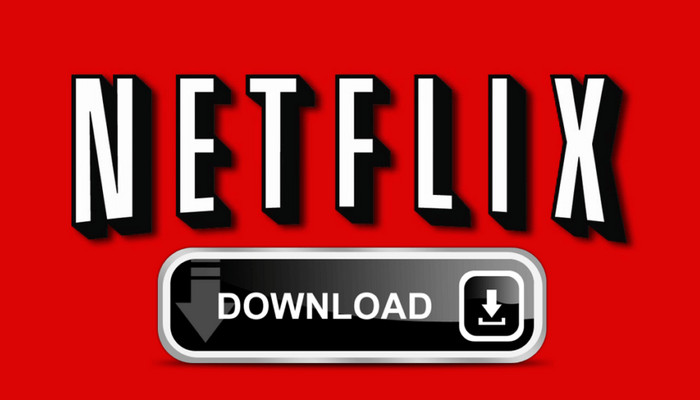 Tutorial: How to Open the Netflix Download Folder
Step 1. First, open File Explorer from the Task Bar. Because the Netflix folder is a hidden folder, you are required to change the property of the folder if you want to open it.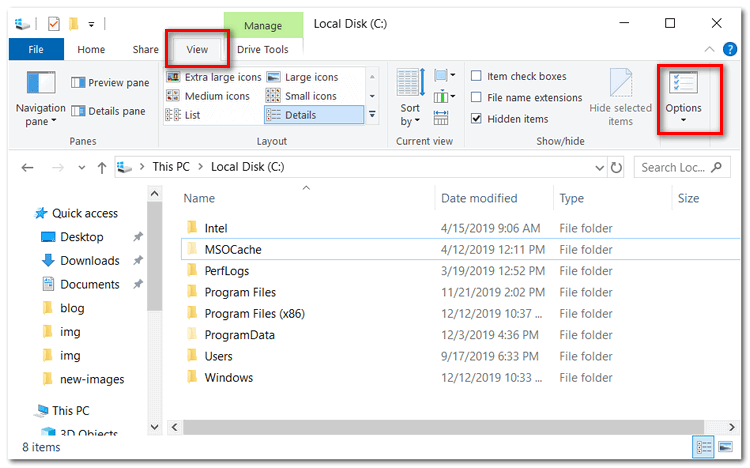 Step 2. At the top of the File Explorer interface, please select "View" tab and then click on the Options menu button.
Step 3. In Folder Options, select the View tab and scroll to the Files and Folders settings. If it's not checked, please select the Show Hidden files, folders, and drives setting to enable it. Make sure to select OK and the menu will close out.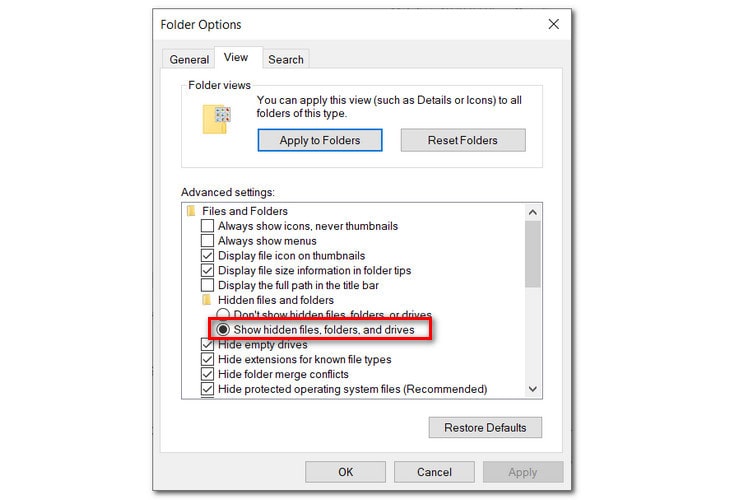 Step 4. From File Explorer, you can navigate to the Netflix download folder by directly copying and pasting the path into the explore box. The full path is: C:\Users\[USERNAME]\AppData\Local\Packages\4DF9E0F8.Netflix_mcm4njqhnhss8\LocalState\offlineInfo\downloads.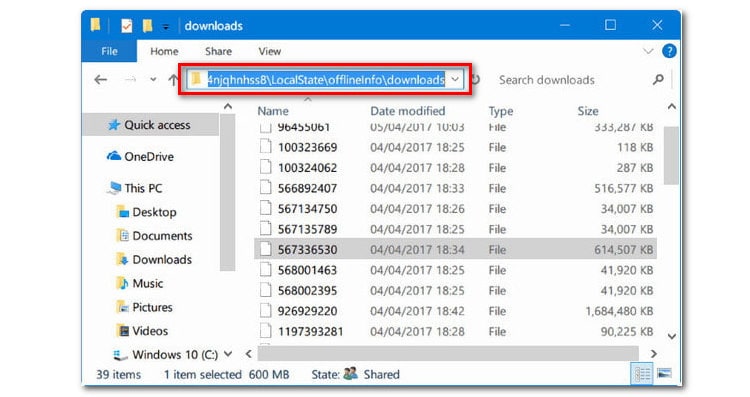 Here [USERNAME] is the Windows folder with your current username.
Now that the folder is open, it's important to note that the files within it do not have recognizable names for movies or shows. Instead, they are unidentified data files that can only be played using the Netflix app. Therefore, even though you have found the location, the only action you can take is to manage your storage space by deleting these files, rather than copying them to other devices. This limitation can be disappointing.
Tutorial: Download Netflix Video Offline as Local MP4 Files
Luckily, this is not the end of the story. If you want to play Netflix downloaded videos on any media player or transfer to any of your devices for enjoying, read on, the following part will provide a detailed guide for you to download Netflix videos as local MP4 files.
Before we get started to guide you to download Netflix movies and TV shows in MP4 format. Please make sure you have an important program well installed first, which is FlixiCam. It is a Netflix video downloading tool, that featured a clear, concise, and powerful interface, able to help users download any video from Netflix at great speed, with high resolution, subtitles, and audio tracks preserved.
Step 1. Run FlixiCam on PC and Log into Netflix Account
The first step is to log into your Netflix account by clicking Sign in on the top-right corner.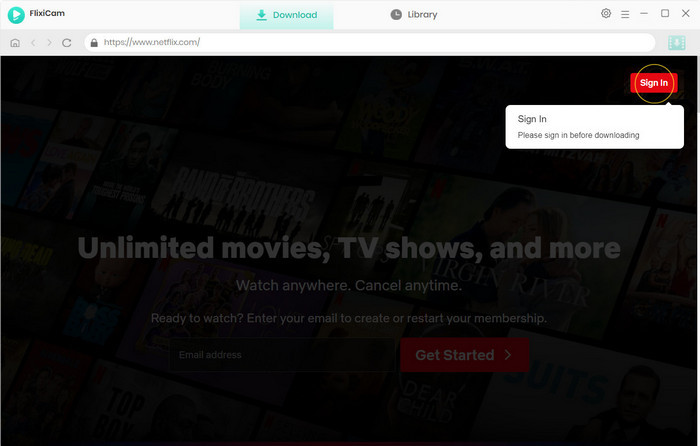 Step 2. Customize the Output Settings
Tap on the gear icon on the top-right corner to access the setting window. There you can customize the output format (MP4 or MKV), output path, video codec and more.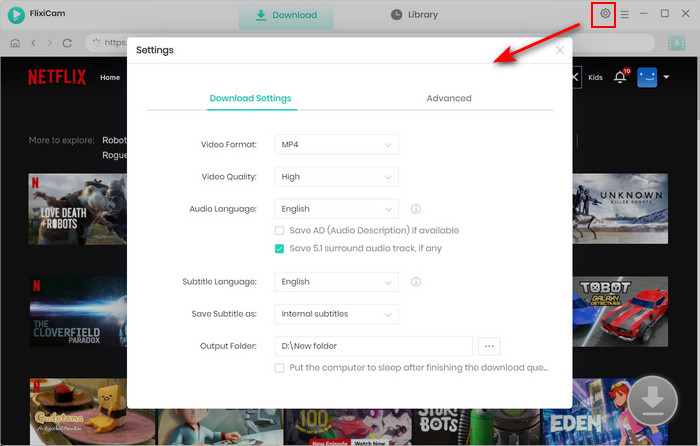 Step 3. Search Videos on FlixiCam
FlixiCam features a built-in Netflix official site, where you can simply enter keywords in the search box and the program will display the corresponding videos for downloading.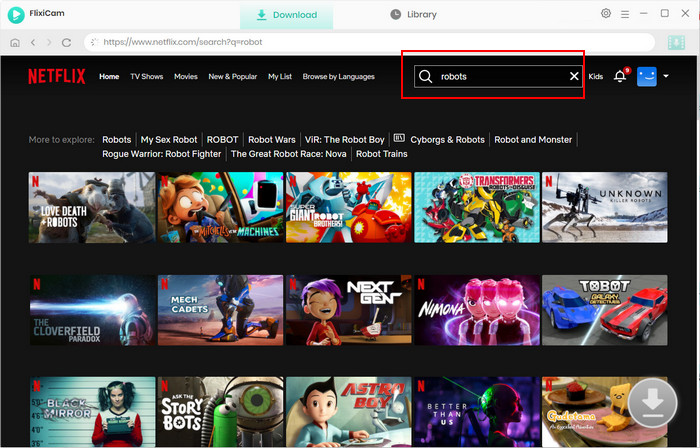 Step 4. Select Audio Track and Subtitle
To get started with the download process, select the video you want to download first. Once you have done this, you will see that the download icon in the bottom right corner has turned green. Simply click on it, and you'll be able to choose season and titles for downloading series. For downloading movies, after clicking it, you will be navigated to the Advanced Download window to select specific tracks, video quality, bitrate, size, and more.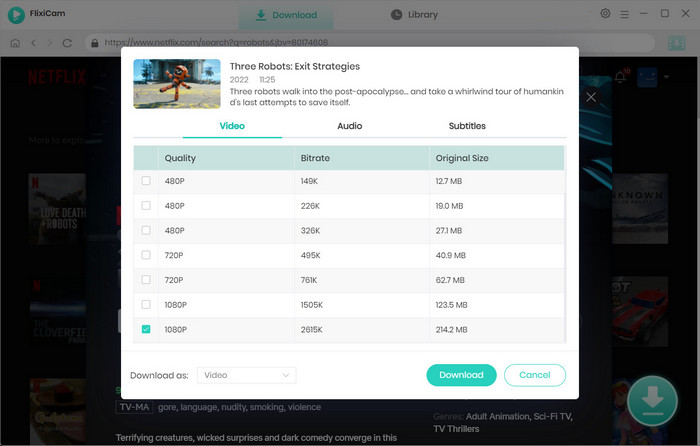 Step 5. Start to Download Netflix Videos
The final step is to tap on the Download button, the program will start downloading the Netflix videos to the output folder. Once the download is completed, you can click on Library to find the well-downloaded Netflix videos on local drive. Now you can save them on your computer and transfer to any devices for enjoying as needs.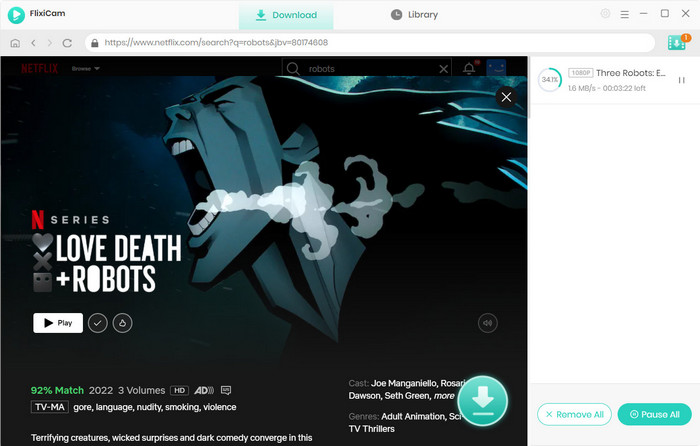 Conclusion
It should be a little bit tricky but could be as easy as pie by following this guide if you want to open Netflix downloads location. Plus, since all downloaded contents are only visible on Netflix app, you can also try to download Netflix videos as local MP4 or MKV files with FlixiCam mentioned in the second part of this guide. It is powerful, able to help you download any video from Netflix in MP4 format.
---