How to Watch Netflix TV Shows and Movies on Apple TV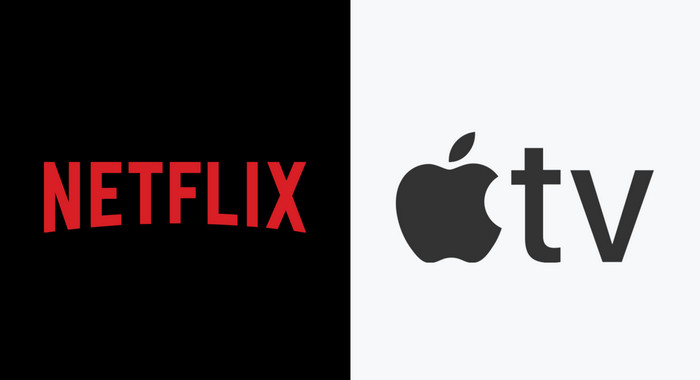 Netflix has become a staple in many households as the go-to source for streaming TV shows and movies. If you have an Apple TV, you can watch your favorite Netflix content on your TV screen. In this article, we will show you how to do just that. We will also provide some tips on how to keep enjoying Netflix titles on Apple TV even if your Netflix subscription ends. Let's get started!
1. Normal Way to Watch Netflix on Apple TV
You can watch Netflix TV shows and movies on your Apple TV by adding the Netflix app to your device. Here are the steps:
Step 1. Open the App Store on your Apple TV and search for the Netflix app. Once you have found the app, select it and click Get to download and install it.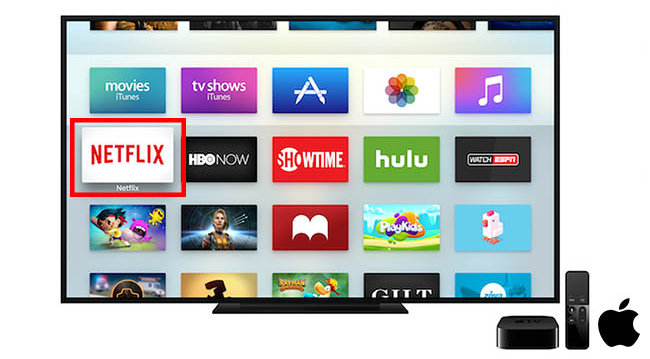 Step 2. Once the app has been installed, open it and sign in with your Netflix account. After you have signed in, you will be able to browse through the selection of TV shows and movies that are available to stream.
Step 3. To start watching a TV show or movie, simply select it and press Play. You can also add titles to your Watchlist so that you can easily find them later. Moreover, with the continue watching feature, you can pick up where you left off on any device that is connected to your Netflix account.
Alternative Way to Watch Netflix on Apple TV
Netflix is available on Apple TV (2nd generation) and later. If you want to watch Netflix videos on Apple TV 1st generation or keep enjoying Netflix videos once your subscription is over, then you cannot miss this method. To do so, all you need is FlixiCam. After downloading with FlixiCam, you can feel free to add the downloads to iTunes library, and sync them to your Apple TV for playback.
FlixiCam is the perfect tool for downloading your favorite movies and TV shows from Netflix. With FlixiCam, there's no need to install any additional plugins or applications - simply choose your desired title and start downloading in high-quality MP4 or MKV format. FlixiCam also preserves multilingual audio tracks and subtitles, so you can enjoy your content in its original form. Plus, with the H.264 and H.265 codec options, you can tailor your downloads to match your specific needs. And best of all, FlixiCam works on both Mac and Windows computers!
Tutorial: How to Download Netflix Video With FlixiCam
Step 1. Run FlixiCam on PC and Log into Netflix Account
Open FlixiCam and you are required to sign in with your Netflix account to make it work. Simply enter any word in the search box, you will be greeted by an interface that looks like as below. Please enter your account info.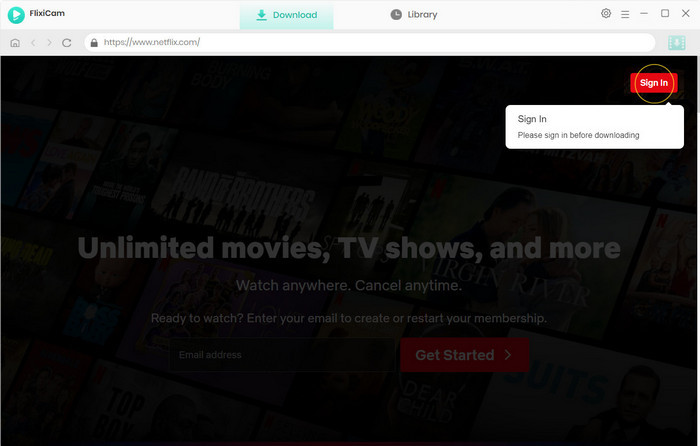 Step 2. Customize the Output Settings
Now, please go to the General settings window by hitting the Gear icon on the top-right corner to select output settings. Here you can change the output format (MP4 or MKV), video quality (High, Medium, Low), the output path, and choose your desired audio tracks and subtitles. And select the video codec between H.265 and H.264 in the Advanced tab.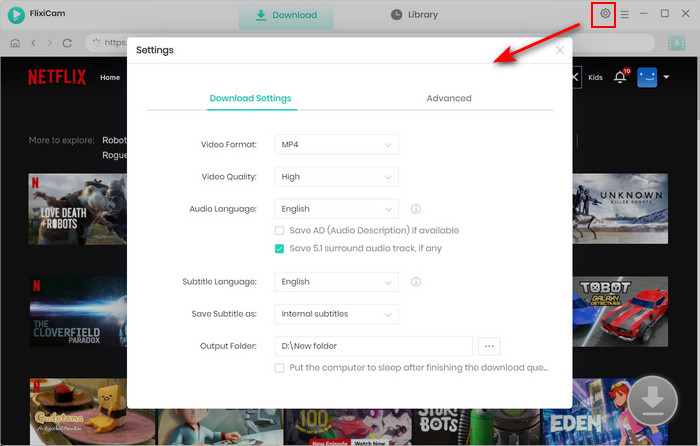 Step 3. Add Videos on FlixiCam
Enter the video's name or its link to the search box. The program will list the video and the download option soon. Also, you can search for videos by using keywords.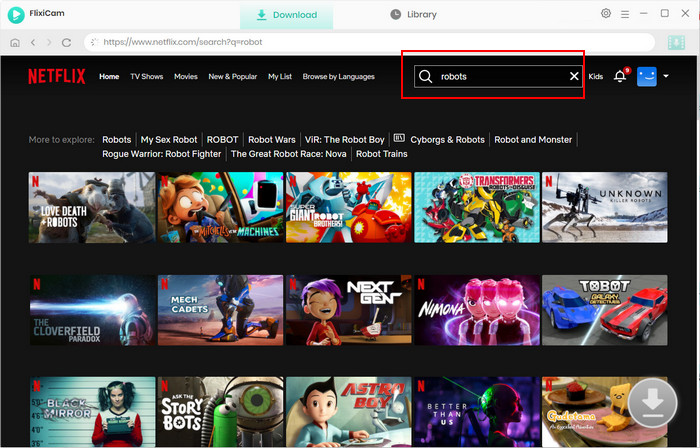 Step 4. Select Audio Track and Subtitle
The most important step is to select the specific audio tracks and subtitles. If you are trying to download a TV show, simply click the Download icon, followed that a window will pop up allowing you to select titles as well as seasons, and to choose audio track and subtitles by clicking "Advanced Download" at the bottom left corner. If you try to download a movie, please click the "Advanced Download" icon beside "Download" to open the window.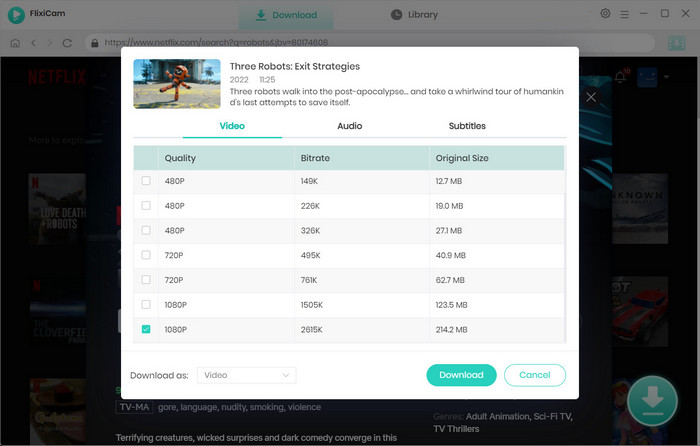 Step 5. Start to Download Netflix Videos
Finally, hit "Download". Once the video is downloaded, you can find it in the destination folder, or click on Library to find the well-downloaded Netflix video on local drive. Now, you can sync them to Apple TV and enjoy them.
Tips: How to Sync Netflix Downloads to Apple TV
Navigate to the movie you want imported to iTunes for use with Apple TV from its storage location on your computer.
Open iTunes on your computer. It's recommended to update iTunes to the latest version to avoid can't add videos to iTunes problem and also ensure the best playback experience.
Click File menu > Choose Add File to Library... or Add Folder to Library... > Select video files or folder containing video files to add videos to iTunes from your computer.
Then you can follow this guide to set up Home Sharing and watch the videos on Apple TV.
Conclusion
If you're an Apple TV owner looking to watch Netflix content, we hope this article has helped you. We've outlined two ways to watch Netflix on your device- either through the Netflix app or by downloading videos with FlixiCam. Whichever method you choose, we know you'll enjoy watching your favorite shows and movies on the big screen.