How to Add Netflix Video Clips to Video Editors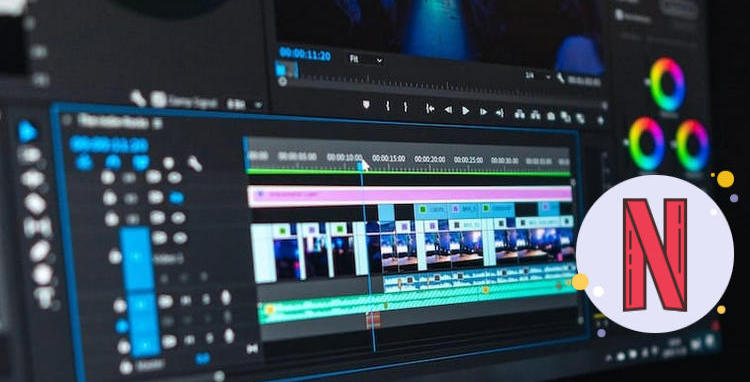 Looking to add Netflix video clips to video editing programs like Adobe Premiere Pro? It's not as straightforward as it sounds: while uploading media to the video editing platform is fairly simple, downloading your favorite videos from Netflix and making them editable can take a little more work.
Although Netflix allows users to store Netflix videos for offline viewing, the offline downloads are all stored in Netflix exclusive format and can only be accessible within the Netflix app. So whether you want to use some Netflix video clips for your video project or upload them to YouTube, Instagram, etc., the key step is to save those videos in an editable video format. Now, keep reading the following text to learn more details on how to download Netflix videos in editable MP4 or MKV format and import them to video editing programs.
Best Netflix Video Downloader
One of the first things to make Netflix videos editable on video editors is to get a professional video downloader for Netflix videos. FlixiCam comes out with a range of gorgeous features, no doubt the best tool for your downloading Netflix videos.
The magic tool is compatible with Mac, Windows 7, 8, 10, or 11 computers. So no matter which system you are running on your PC, by using FlixiCam, you can easily save your desired titles from Netflix in MP4 or MKV format, and then import them to Camtasia, Adobe Premiere Pro, or likewise for making your project more illustrative. Plus, 5.1 surround sound, multi-language audio tracks, and subtitles tracks will be well-preserved into the output videos.
The most powerful video downloader that excels in helping users download any movie and TV shows from Netflix in MP4 or MKV format.

Learn more about FlixiCam >>
Next, let's follow the detailed tutorial to download Netflix video with FlixiCam and add them to video editors. Please make sure you've installed FlixiCam program before getting started.
How to Download Netflix Video with FlixiCam
Step 1. Sign in with Netflix Account
First things first, open the program and click on "Sign in" to log into your Netflix account.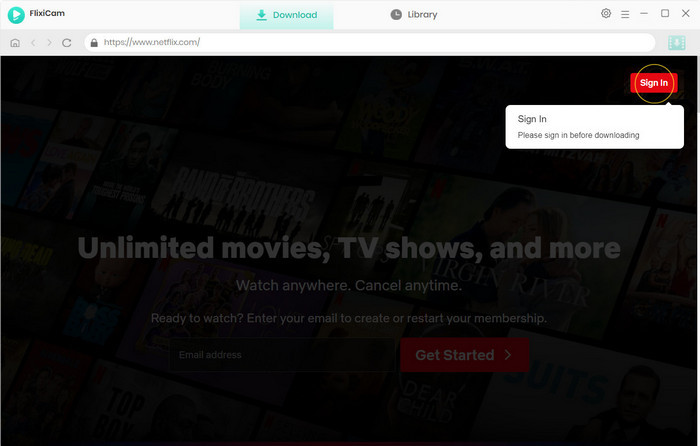 Step 2. Customize the Output Settings
Next, locate and click on the gear icon situated in the upper-right corner. This action will trigger the appearance of a convenient popup window called General Settings. Within this window, you will have the freedom to make various adjustments such as selecting your preferred output format (MP4 or MKV), choosing the desired output quality (High, Medium, Low), modifying the output path, and more.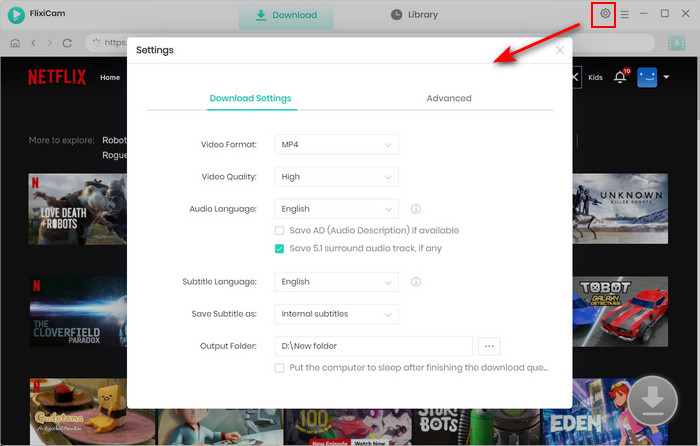 Step 3. Search Videos on FlixiCam
Simply enter the name of the desired video into the search bar. As a result, you will be presented with a list of videos that match your search query or are related to it. Once you have found the desired video, click on it to activate the Download icon, which can be found in the bottom-right corner.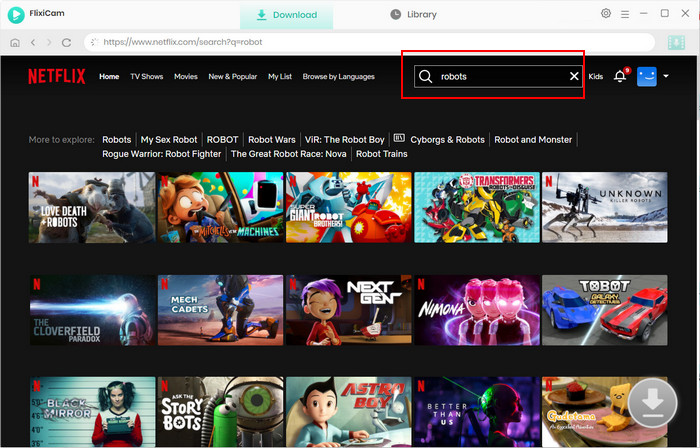 Step 4. Select Audio Track and Subtitle
After clicking the green download icon, a new window will appear, providing you with additional options. Within this window, you will be able to select the desired season and title, specific audio tracks, subtitles, and video quality.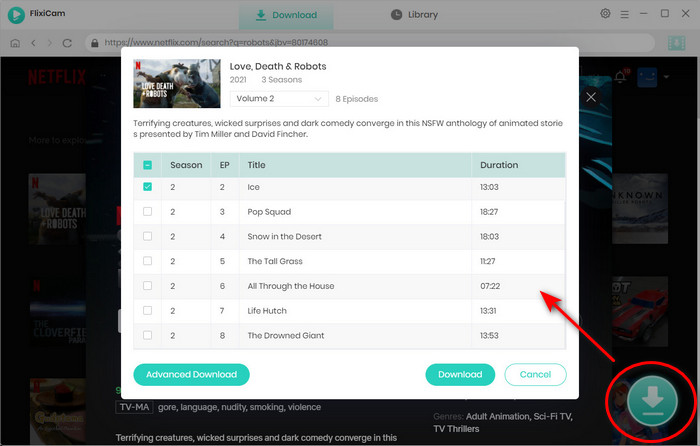 Step 5. Start to Download Netflix Videos
Hit "Download", the program will start downloading videos in your preferred format and to the pre-set output path. Once completed, you can directly go to the output path you select to find the downloads. Now, you can add the video to Camtasia, Premiere Pro or other video editors for video project editing.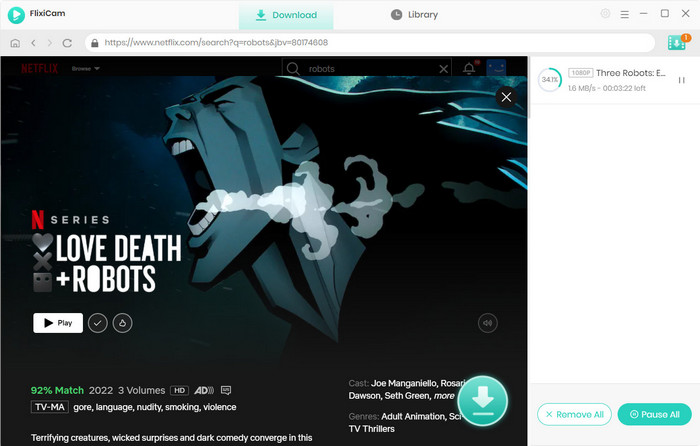 Final Words
Want to import Netflix video clips to YouTube, Camtasia, Premiere Pro to make your video project more vivid or illustrative? The process itself will be fairly easy depending on which video downloader you choose for downloading Netflix video in an editable format. FlixiCam is such a tool that can perfectly help you complete this task. All you need is to download it and start your testing now. It will enable you to save all your desired video in MP4 or MKV format.