[Solved] Can I Copy Netflix Downloads?
Q: Can I Copy Netflix Downloads?
This is an easy yet challenging question posted in Quora. First of all, he answer, in short, is yes. By following the instructions to locate where Netflix downloads are saved on a PC, you can easily find and copy the downloaded content. However, it's important to note that the files in the folder do not have names that identify which movie or show they belong to, and none of the downloads are visible or playable within the Netflix app once they've been copied to another device or location.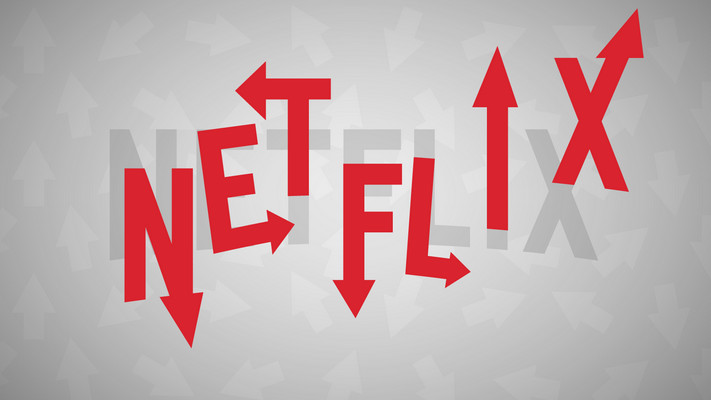 So the full answer to this question is: you can take Netflix downloaded files away, but it is impossible to play those videos in other places as normal, and you have to put them back exactly the way you found them or you need to re-download them when you want to play the videos. It's totally a sad story. Why does that happen? Is there a way to keep Netflix downloads playable even after being copied or moved to external hard drive, USB drive and more?
Absolutely, read on for more details on how to download Netflix video as local files so that you can freely copy them for playing on more devices.
Download Netflix Video With FlixiCam
Want to keep Netflix download forever? FlixiCam is the necessary tool that can download Netflix videos in MP4 or MKV format and save them forever!

Learn more about FlixiCam >>
Netflix offers the download feature for users' offline viewing, but there's a limit set in place to prohibit users from copying the downloaded contents, that is: the downloaded content can only be watched on the device you downloaded it on. Therefore, many users may experience difficulties while copying Netflix downloads to other places. How can we resolve them?
All you need is FlixiCam, a powerful Netflix video downloader, specially designed to help users download any movie, TV show from Netflix as local files. Armed with the advanced downloading core, FlixiCam will provide you the easiest, speediest and most effective solution to store Netflix videos in MP4 or MKV format, in order that you can handle Netflix downloads as normal files.
The following is the detailed tutorial to guide you to download movies and TV shows from Netflix with FlixiCam. Please download FlixiCam program first before getting started.
Tutorial: Download Netflix Video with FlixiCam
Step 1. Run FlixiCam on PC and Log into Netflix Account
Run FlixiCam on computer and click Sign In to log into your Netflix account.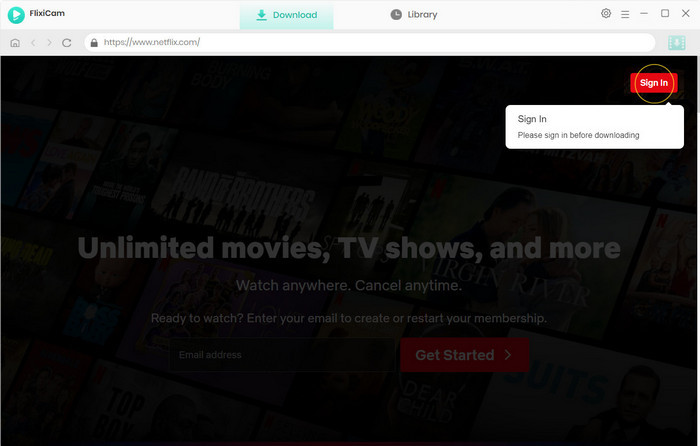 Step 2. Customize the Output Settings
Tap on the gear icon on the top-right corner to access the setting window. There you can customize the output format (MP4 or MKV), output quality (High, Medium, Low), output path. Furthermore, you can also specify the default audio tracks and subtitles you wish to keep by setting the language preference. For more advanced customization, navigate to the Advanced tab where you can choose between H.264 and H.265 video codecs.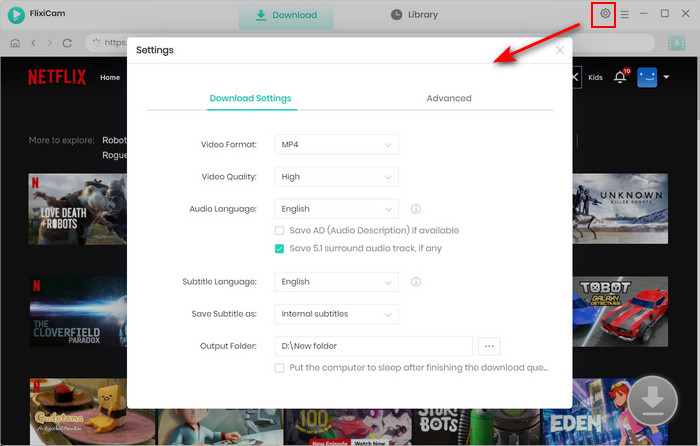 Step 3. Search Videos on FlixiCam
Simply browse the Netflix library and find you target video. Additionally, you can enter the video namle or keywords to the search bar and the program will list the results soon.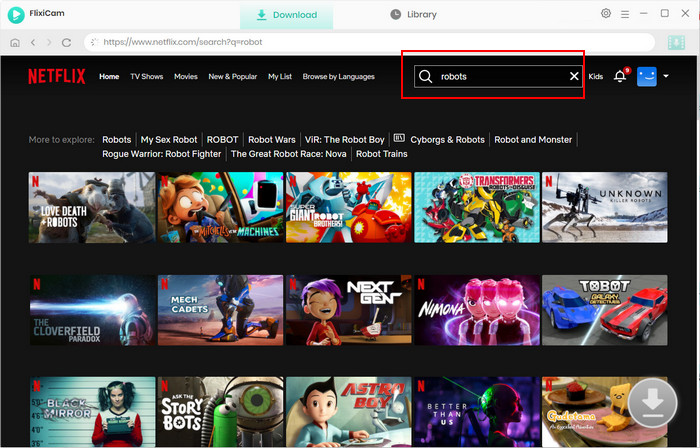 Step 4. Select Audio Track and Subtitle
Click on the video you want to download, you'll either be redirected to the detailed page or the video will immediately start playing. The key aspect to note is that the Download icon, positioned in the bottom-right corner, will change to a green color.
By clicking on this icon when downloading movies, you gain access to Advanced Download options, such as selecting the desired video quality, bitrate, file size, and more. To download a series, you will first choose the season and episode and then click on Advanced Download to open the corresponding window.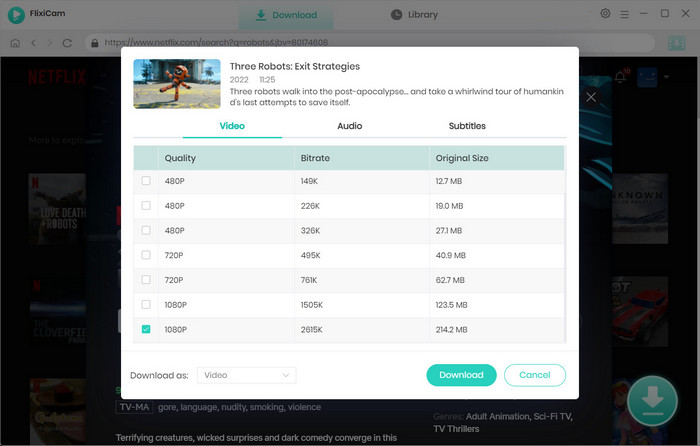 Step 5. Start to Download Netflix Videos
The final step is to tap on the Download button, the program will start downloading the Netflix videos to the output folder. After downloading, you can click on Library to find the well-downloaded Netflix videos on local drive. Now all the videos from Netflix are stored as common MP4 or MKV files, you can save them on your computer and transfer to any devices for enjoying as needs.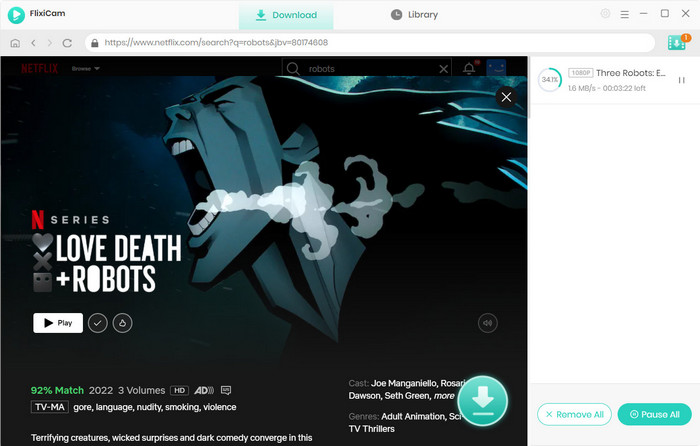 Conclusion
If you want to copy Netflix downloads content to external hard drive, USB drive, SD card or other places, FlixiCam should be your standing tool. It is specially designed for downloading any video from Netflix as an HD MP4 or MKV file. With its help, you can easily get Netflix videos in MP4 or MKV format and freely transfer them to your other devices for playback.