Complete Guide to Download Horror Movies
Watching scary movies is a lot like eating spicy food. It makes you feel stressed, sometimes frightful, but finally exciting. Netflix is the go-to service for many people to stream different kinds of movies and TV shows, also a nice place for those who want to pursue excitement by watching horror movies. It has a large enough video library with many scary films included, such as Gerald's Game, The Platform, and Bird Box, to keep you busy for years.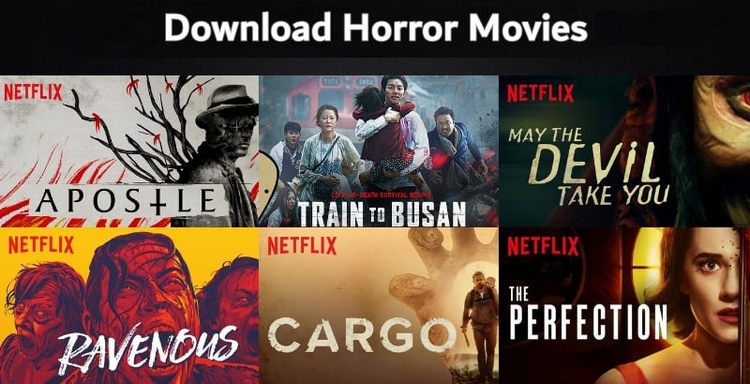 Plus, the biggest draw is its download feature that allows you to save content for offline viewing. Read on to learn two methods of downloading the best horror movies from Netflix. The first one works on Fire tablets, Android, iOS & Windows 10 devices. The Second is perfect for those who want to download Netflix videos on Windows 7, 8, 10, 11 & Mac devices.
1. Download Horror Films with Netflix App
Typically, the download feature is only available on Fire tablets, Android, iOS, Windows 10, 11 devices. And you are required to have installed the latest Netflix app and logged in to it with a valid Netflix account. The download process is similar no matter which device you are using. Here is how to do that :
Open the Netflix app on your device and sign in to your account.
Navigate to the "Search" option within the app.
Type in the name of the horror movie or show that you want to download.
Once you find the desired horror video, click on it to open the details page.
Look for the download icon (usually a downward-facing arrow) and select it to initiate the download process.
Depending on your device and Netflix subscription plan, you may have the option to select the video quality for the download.
After the download is complete, you can access the downloaded horror video from the designated section within the Netflix app, usually labeled as "Downloads" or "My Downloads."
2. Download Horror Movie from Netflix with FlixiCam
If you expect to watch Netflix horror videos on any device or share them with your friends, the method is a must-try.
FlixiCam is the perfect solution for downloading horror content from Netflix. With FlixiCam, you can effortlessly save any horror movie or show as local MP4 or MKV files at lightning-fast speed. In fact, with the most latest hardware, you can download an entire one-hour movie in just ten minutes. Build your own horror collection and enjoy it whenever you crave some chilling entertainment.
Step 1. Run FlixiCam on PC and Log into Netflix Account
First, locate the "Sign In" button at the upper right corner, click on it, and log in to your Netflix account.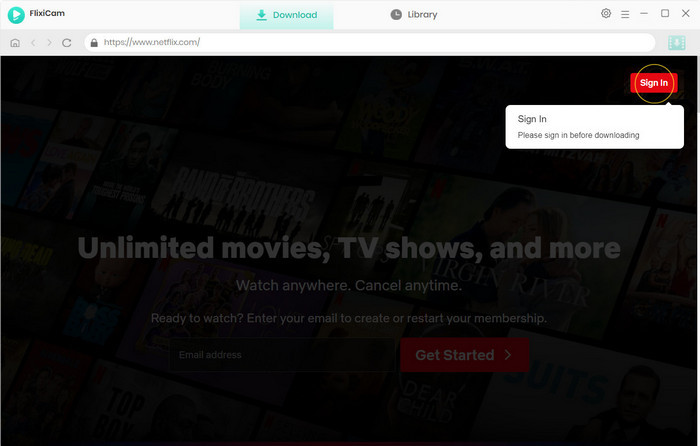 Step 2. Search Horror Videos By Using The Built-in Player
You can add horror videos by typing the video's name or browsing its horror genre.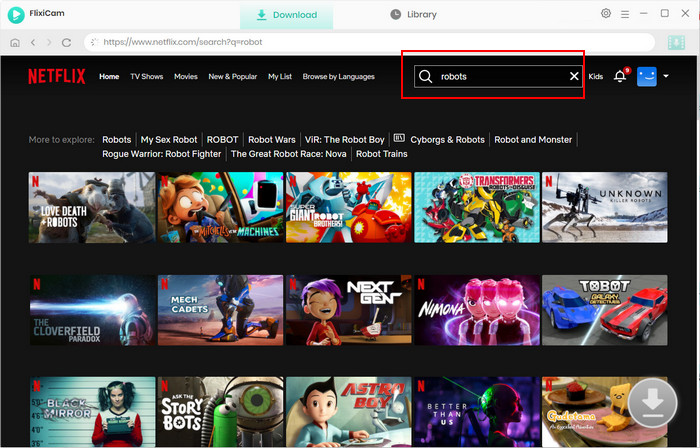 Step 3. Select MP4 Format and Specific Video Quality, Bitrate, etc.
Click the Gear icon, you can change the output format, by default, the output format is MP4, and you can change the other settings. Once done, close the window and click the horror movies you want to download.
You will notify that the gray Download icon at the bottom right will then change color to green. Tap on the green icon and you'll be able to customize the movie's video quality, audio track, and subtitles.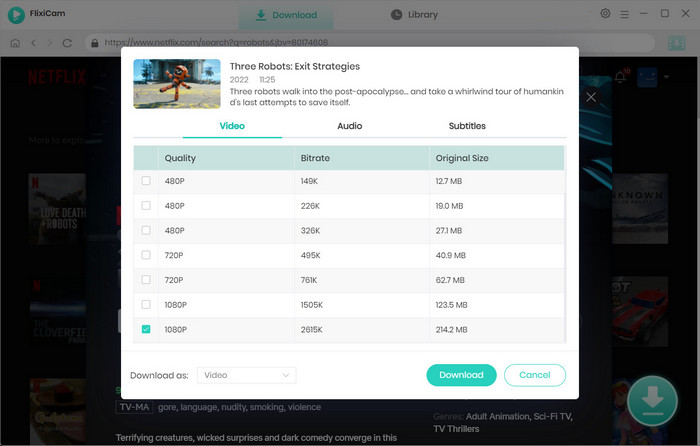 Step 4.Download Netflix Horror Videos
The final step is to hit "Download", the program will start downloading the horror videos to the output folder. Once completed, you can directly go to the output folder to watch them.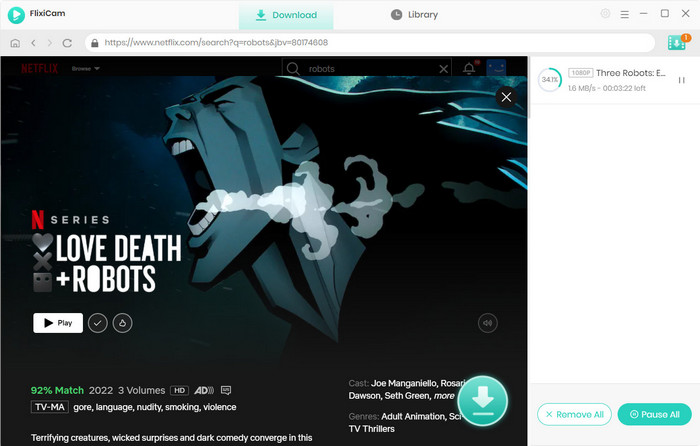 To discover the top 15 must-watch horror movies on Netflix, be sure to check out our comprehensive guide: Best 15 Horror Movies on Netflix
Final Words
You can easily download some scary films from Netflix and watch them on Windows 10, Android or iOS devices by referring to Method 1. But if you have any thought of watching Netflix offline on Windows 7, 8, or Mac computers, Method 2 is worth a shot.