Step-by-Step Guide Watch Netflix Video Offline on Windows 10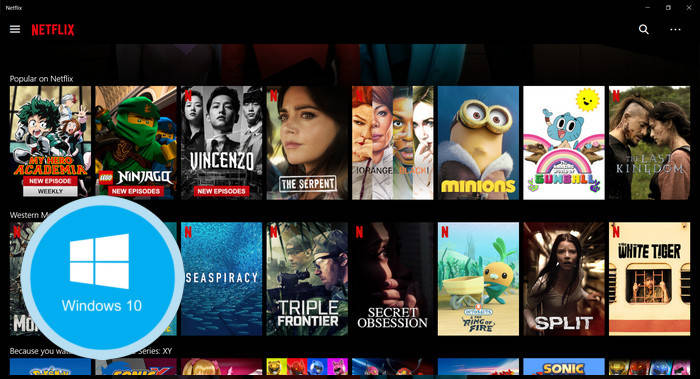 Netflix offers the offline mode for your downloading favorite video and watching when the network is unavailable, limited, or expensive. The feature works on Fire tablets, iOS, Android, Windows 10 & 11 devices, and Chromebook and Chromebox computers.. If you are one of the Windows 10 users, you can follow the tutorial below to download content from Netflix and watch them offline on Windows 10 devices.
1. How to Download Netflix Videos on Windows 10 PC?
Step 1 Before downloading Netflix content on your Windows PC, you need to make sure that you are running a compatible version of Windows. Here's how to check:
1. Select the Start button, then go to Settings > System > About.
2. Under "Windows specifications," check which edition and version of Windows your device is running. If the version number is 1709 or higher, you can proceed with downloading the Netflix app from the Windows Store. If not, upgrade your system first.
Step 2 After downloading the Netflix app from the Windows Store, sign in with your Netflix account. Click the "..." button at the top-right corner of the app, then select Settings. Here, you can change the output quality to either Standard or High.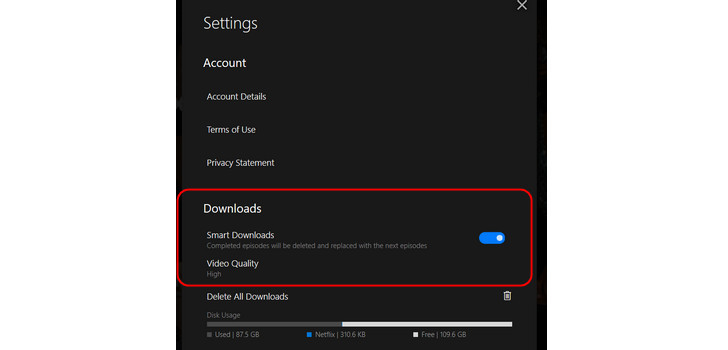 Step 3 Now, search for the TV show or movie you want to download and choose the video you want. Not all titles are available for download, but you can find them by selecting the Menu icon and choosing "Available for Download." When you've found a title to download, click on the Download icon. A notification at the bottom of the screen will confirm that the download has started.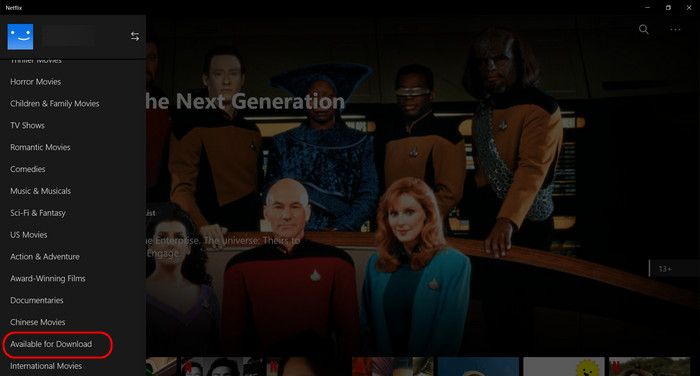 Step 5Once the download is complete, go back to the Netflix Menu and select "My Downloads" to see all the content you've downloaded. You can now enjoy your downloaded content offline on your Windows PC.
2. How to Download Netflix Video on Windows 7, 8 or Mac?
Of course, you can't download videos on Windows 7, 8, or Mac computers. But don't worry, you can use FlixiCam to download your favorite collections and watch them offline. FlixiCam is a popular video downloader specially made for Netflix. It can download any movies and TV shows from Netflix in high definition (up to 1080p) as MP4 or MKV files. The speed is fast and the process is easy. Here are the steps to download Netflix videos with FlixiCam.
Step 1. To begin, sign into your account by simply clicking on the highlighted "Sign In" button located on the main interface.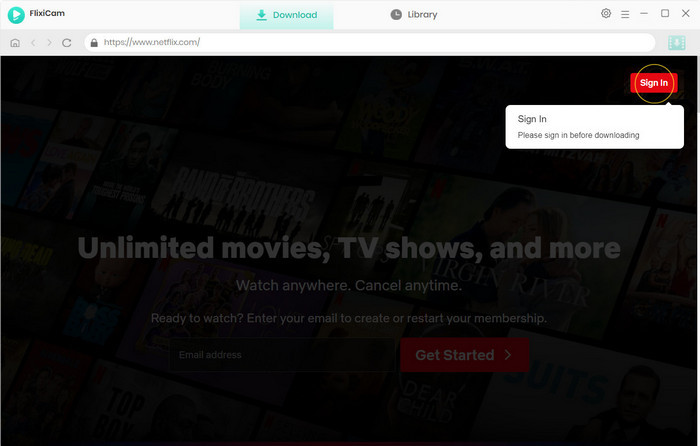 Step 2. Next, click on the Gear icon as indicated in the picture below to open the general settings window, where you can customize your preferences.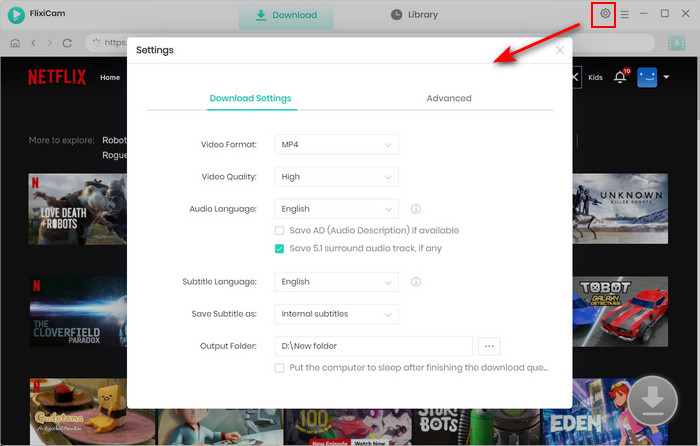 Step 3. Just find the video you want to save from the built-in Netflix website. Then click it.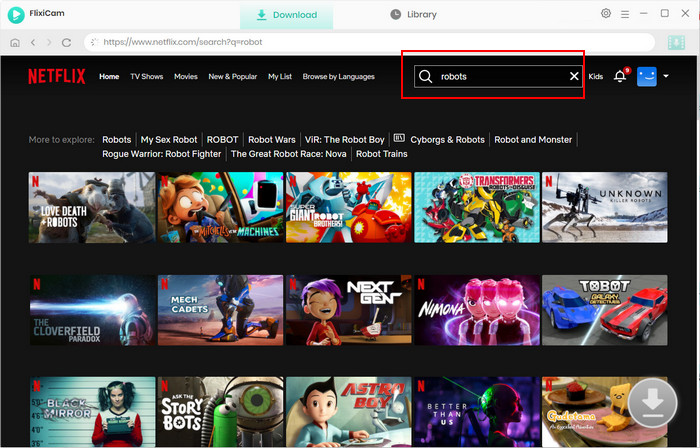 Step 4. Look for the Green Download icon and click on it. A popup window will appear, allowing you to choose the season, episode, and, for movies, the video quality including bitrate, file size, audio track, and subtitles.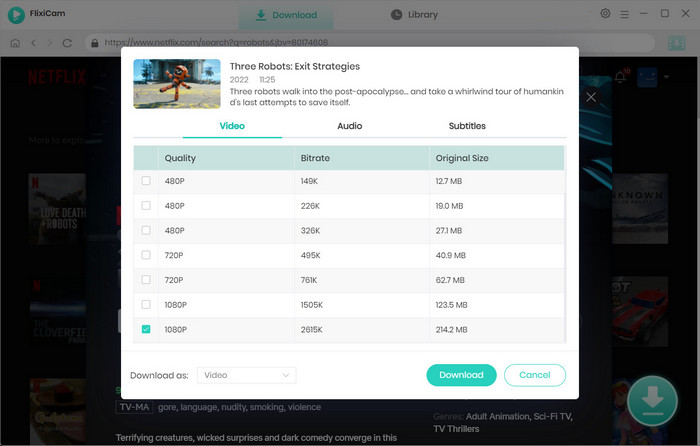 Step 5.Click "Download" to initiate the process. Once complete, access your Library to locate the downloaded Netflix videos and enjoy watching them at your convenience.
With these steps, all Netflix videos will be stored as standard MP4 or MKV files, enabling offline playback on your Windows 7, 8, or Mac computers.
Conclusion
By following the steps outlined in Part 1, you can conveniently enjoy offline viewing of Netflix titles on a Windows 10 computer using the official Netflix app. However, it's important to note that this official method restricts users to watching the downloads within the app and within a specific validity period.
If you're looking to download Netflix content on Windows 7, 8, or Mac computers and retain access to these downloads permanently, simply refer to Part 2 for guidance on achieving this using FlixiCam.